Egypt

Modern Cairo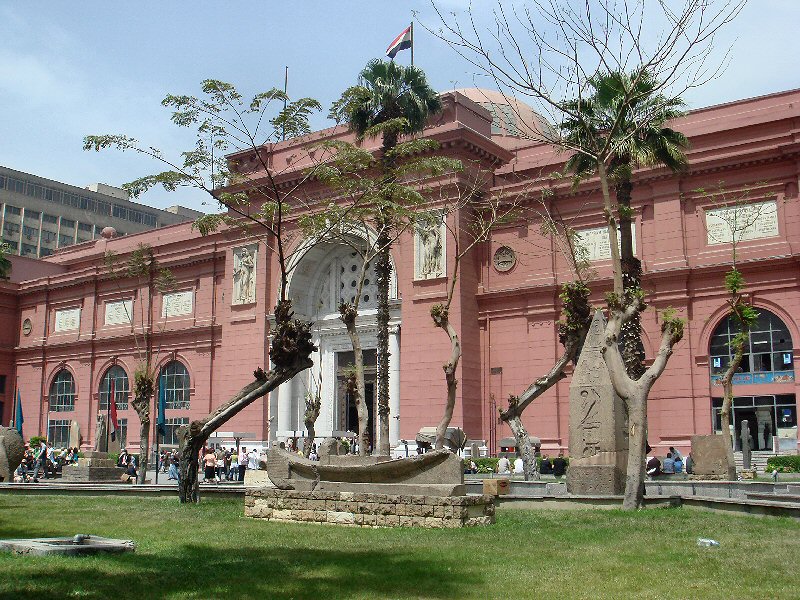 The Egyptian Museum of Antiquities has got to be the most impressive of all museums.
We've seen the Louvre, the Tate, the British, the Berlin, and plenty of others but this mammoth
contains so many pieces that if you spent one minute looking at each, it would take nine months
to see it all. The word "priceless" is tossed around pretty flippantly these days to describe some of
the most trifling things, but it was for this collection the word must have been coined. An unbelievable wealth of
ancient treasures excavated from Egyptian tombs is housed here, its beauty and uniqueness unparalleled
anywhere else in the world. You can't do it justice in a day or two, but make certain to visit the Royal
Mummies Room and the Treasures of Tutankhamun Room. No photography is allowed inside but you
can get an idea of the museum's contents on their web site.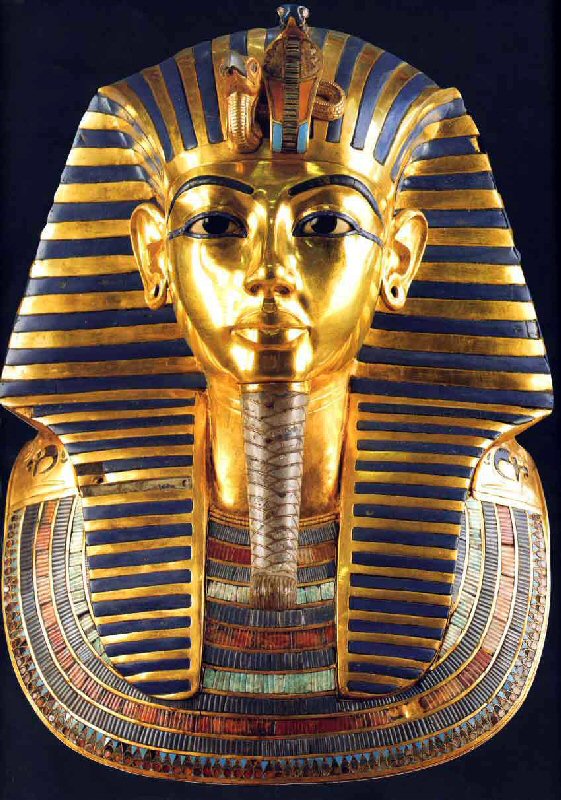 This is a borrowed picture of King Tut's funeral mask on display in
the Egyptian Museum. The mask is made of solid gold, with inlaid lapis lazuli
and other precious stones. It was placed over his head after mummification
and it represents just one of many, many pieces of profoundly beautiful
jewelry, art, and sacrament found within his tomb in 1922.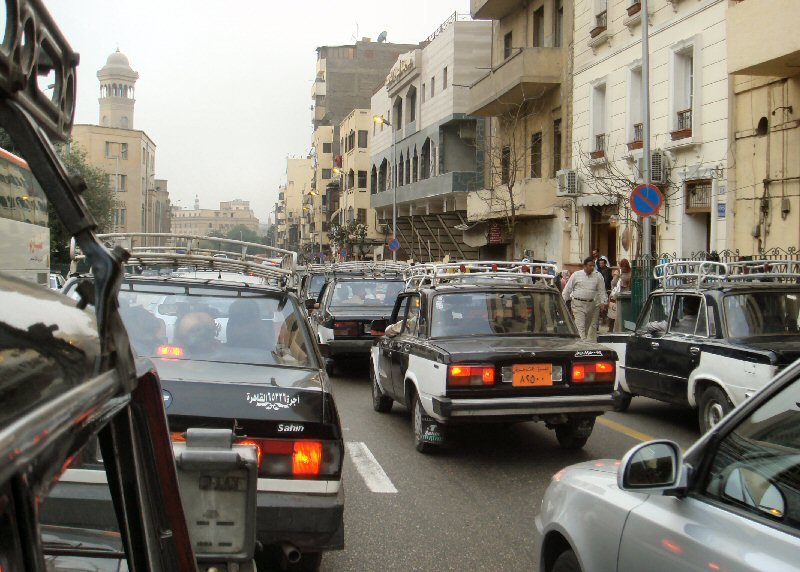 Cairo streets look a lot like Baghdad. Or Damascus. Or Amman. Or Beirut. Traffic signals
and signs have all the clout of a junior high substitute teacher and crossing the street can be
the most adventurous part of the trip.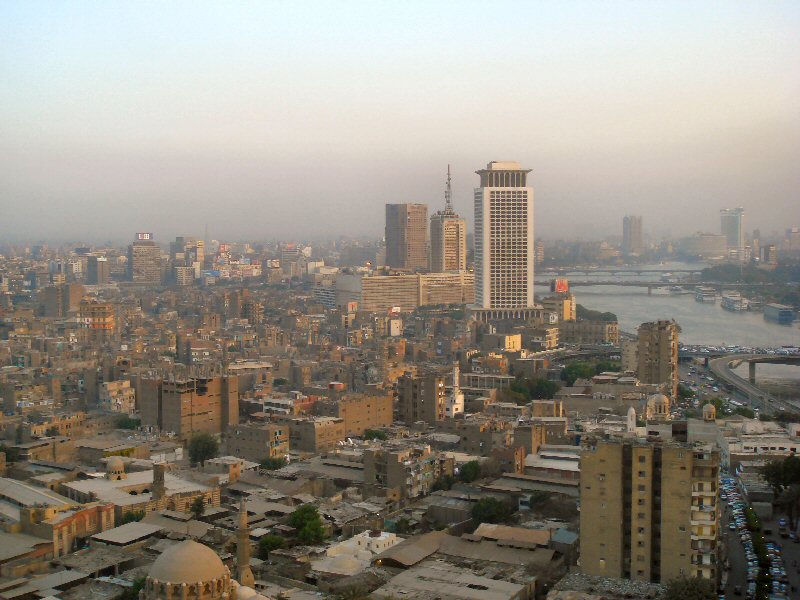 Egypt's only natural freshwater source is the Nile River.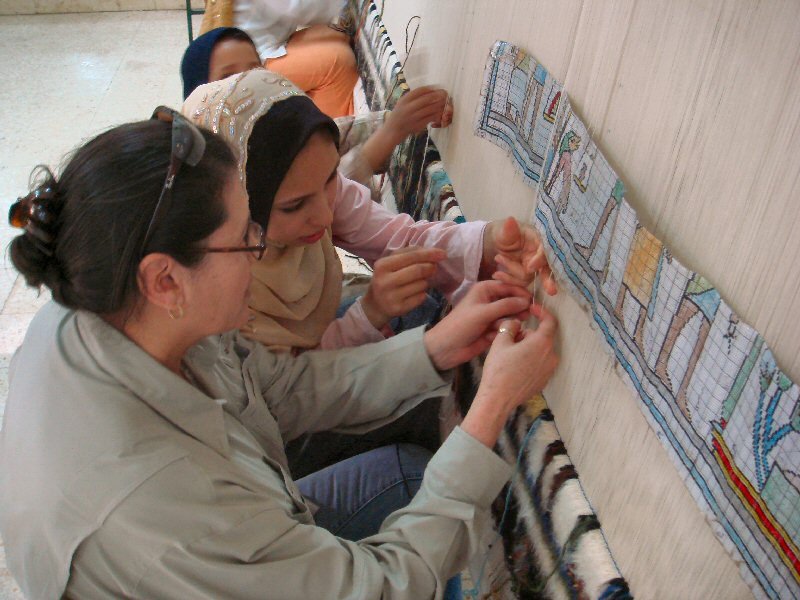 Egypt is noted for its very fine silk and wool carpets. You can even put a few stitches in yourself if you visit one
of the carpet making schools. We already had several Persian and Turkish rugs but we were so favorably
impressed that our collection now includes a couple of Egyptian rugs as well. By the way, the most expensive
rug in the showroom was $69,000 and worth every penny, I'm sure. It's still there.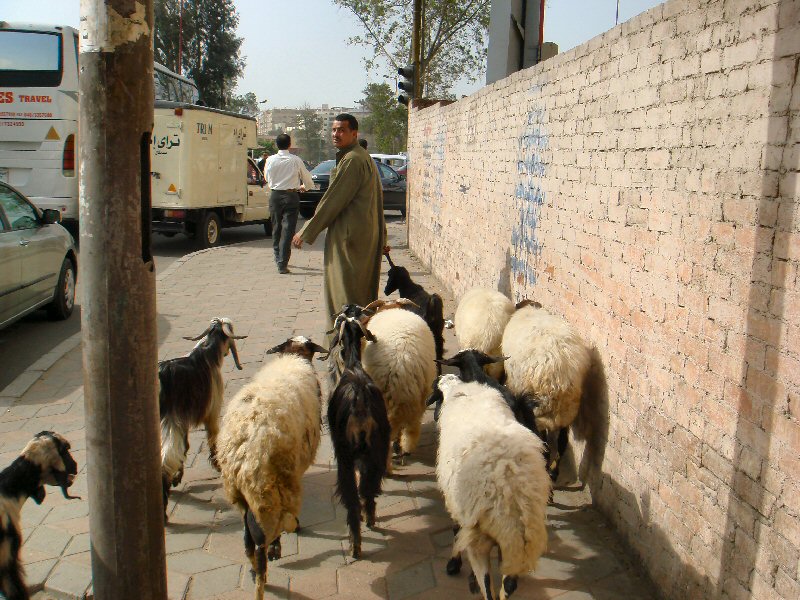 An interesting thing about Cairo is that wherever you look there are contrasting examples of the modern
and the ancient. That's particularly true when considering the architecture, but it's also apparent
in the day-to-day lives of Cairenes.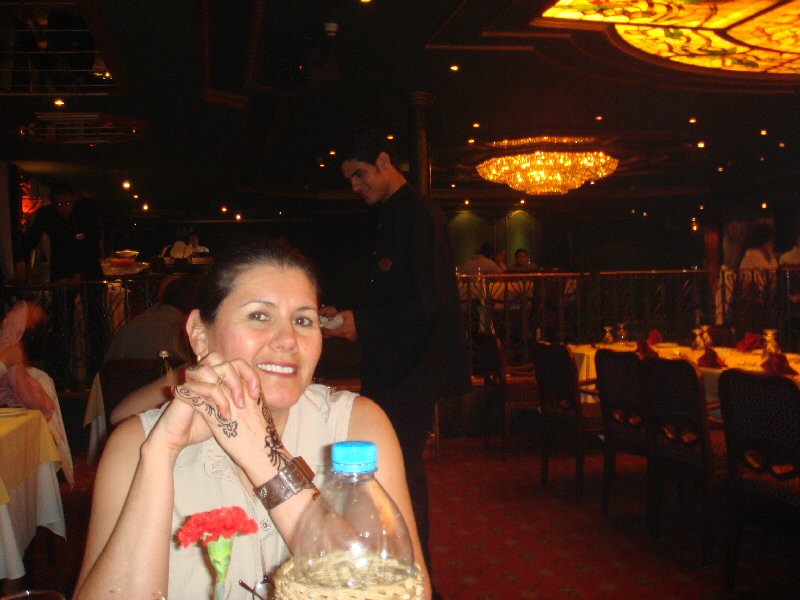 Aboard the Nile Maxim, a Nile River cruise ship that offers first class food and entertainment.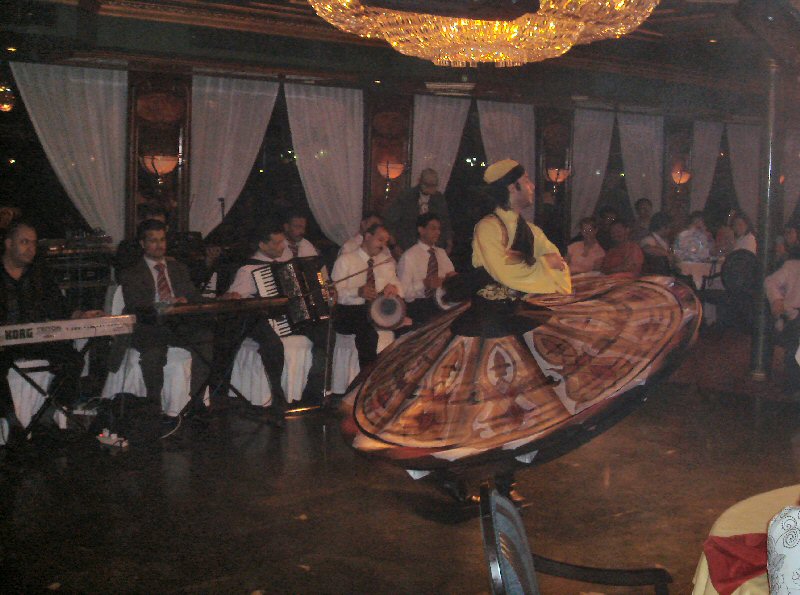 An Egyptian Tandoura, or spin man.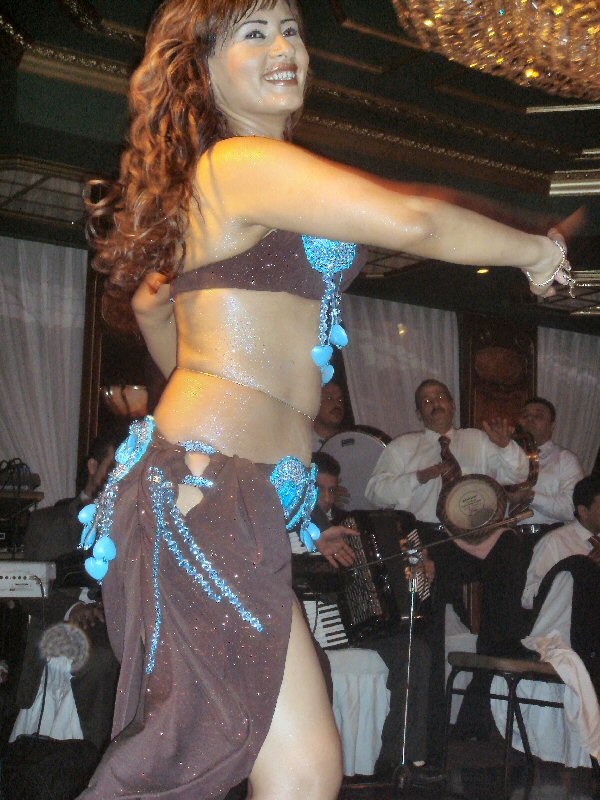 And of course, the belly dancer is an absolute must see in Cairo.
They have quite an interesting history and tradition and Cairo is one
of the places where the world's best belly dancers come to perform.
It's an art form that is as intoxicating today as it must have been several
millennia ago after a long camel ride, resting along the banks of a desert oasis.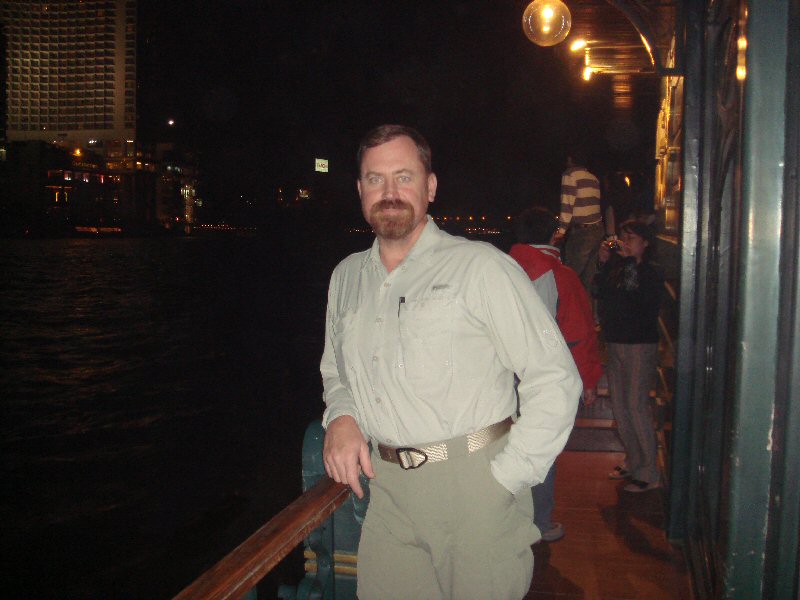 Taking a stroll on deck.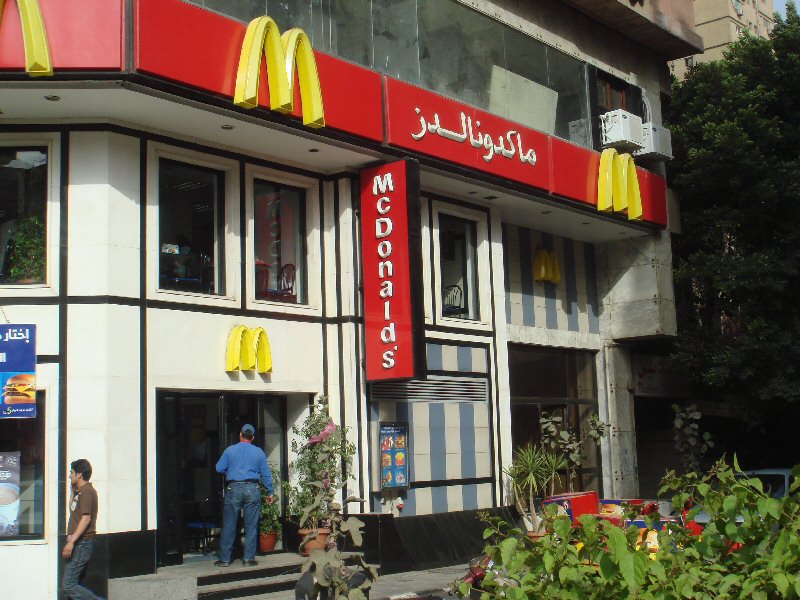 Food fit for a pharaoh.
-Malvado Home- -Giza 1- -Giza 2- -Khan al-Khalili- -Dahshur 1- -Dahshur 2-
-Saqqara & Memphis- -The Citadel- -Old Cairo- -**Luxor Temple-
-**Karnak Temple- -**Valley of the Kings- -**Valley of the Queens-
** Denotes new photos added 26 May 2007