Egypt

Dahshur 1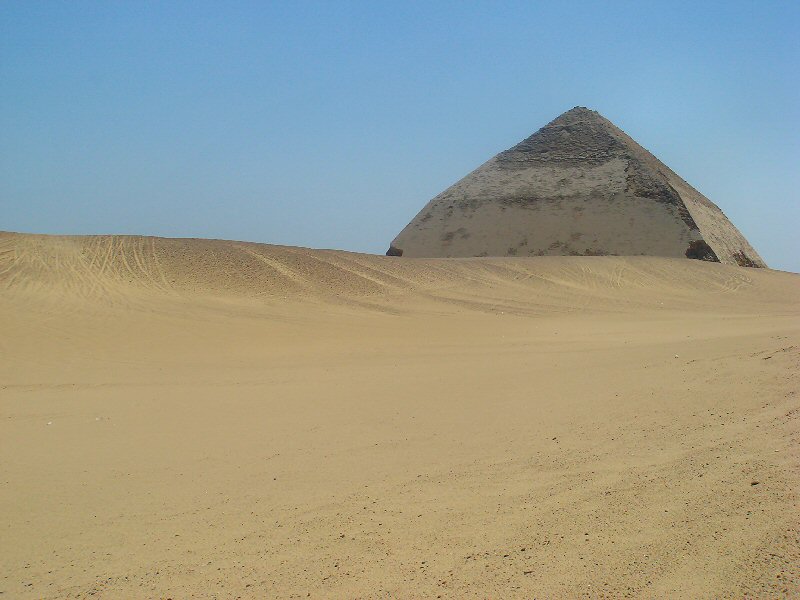 The Dahshur Pyramid field contains two or three pyramids built by Snofru, Cheops' father. This one is known
as the Bent Pyramid and is among the most intriguing for several reasons. Unlike any other, it's walls rise at
an unusually steep angle and then abruptly taper off near the top. One possible explanation for this unusual
shape is that as the pyramid neared completion it became apparent that once completed the structure
would be very tall, narrow, and unstable, hence a mid-course engineering correction was necessary.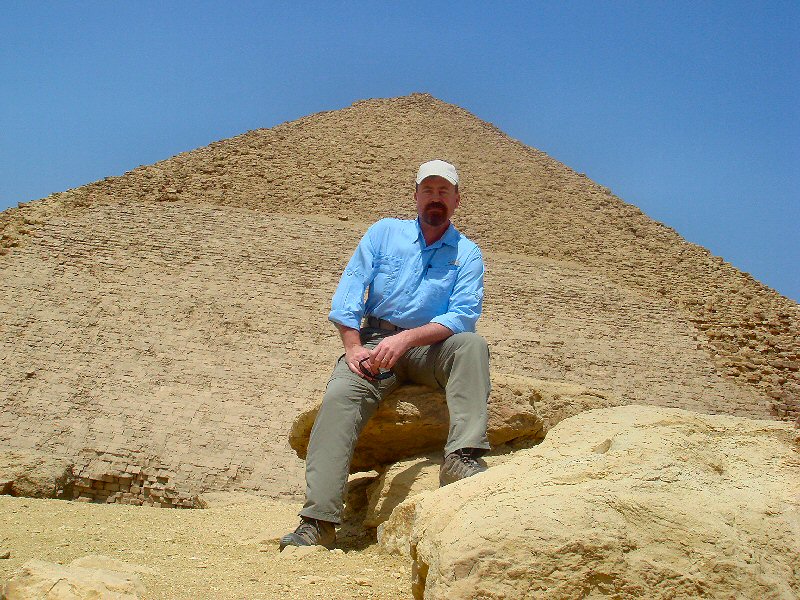 The Bent Pyramid as viewed from the top of a small satellite queen's pyramid.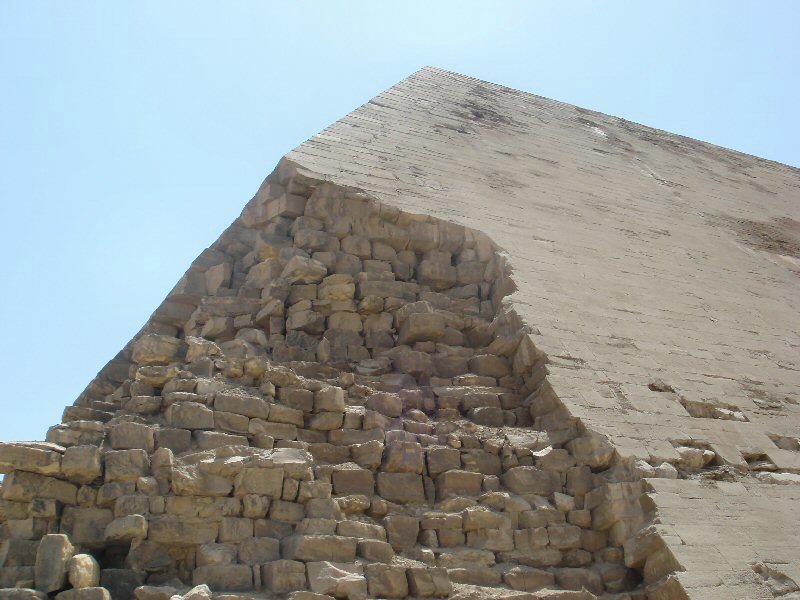 Another reason the Bent Pyramid is so interesting is that more of its original white limestone casing
is intact than seen on other pyramids. The corners have been largely dismantled but much of the
sides are still in place, perhaps because the steeper angles made removal more difficult.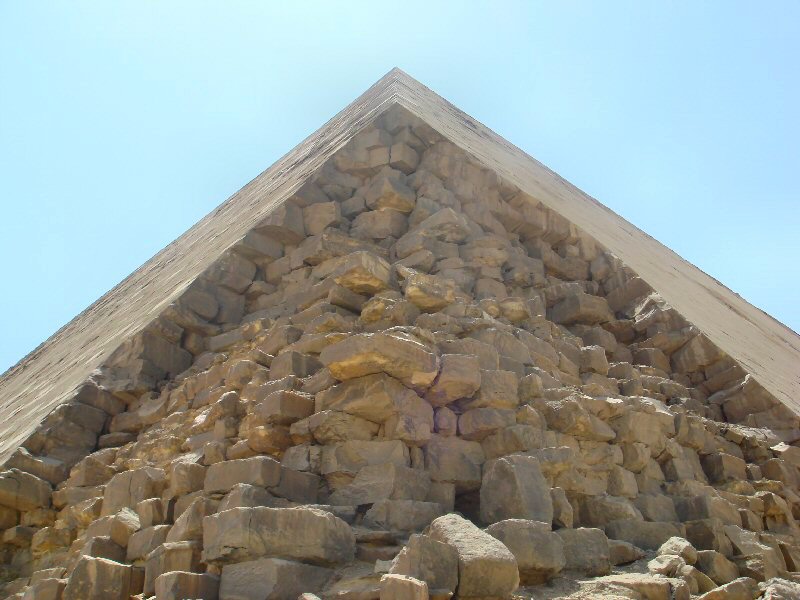 Viewed from a corner, the smoothness and precision fit of the blocks on the intact sides is very apparent.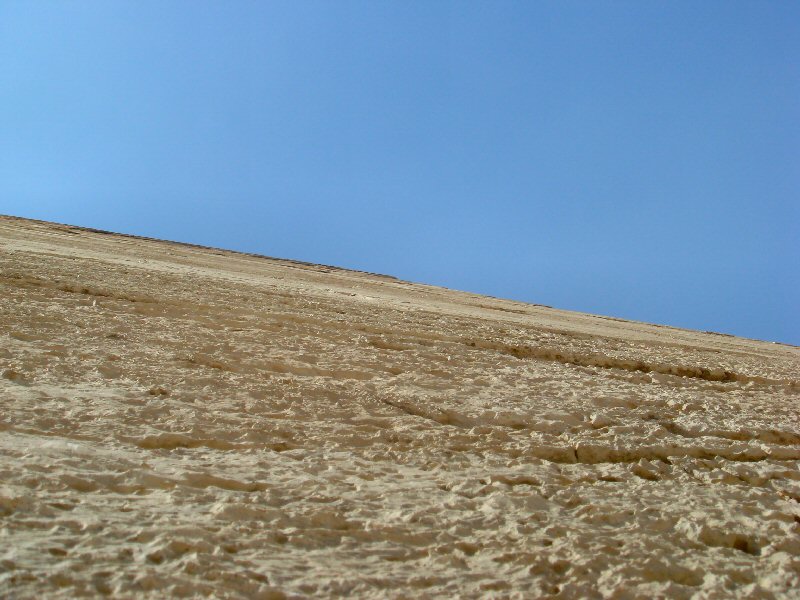 Looking across an intact face.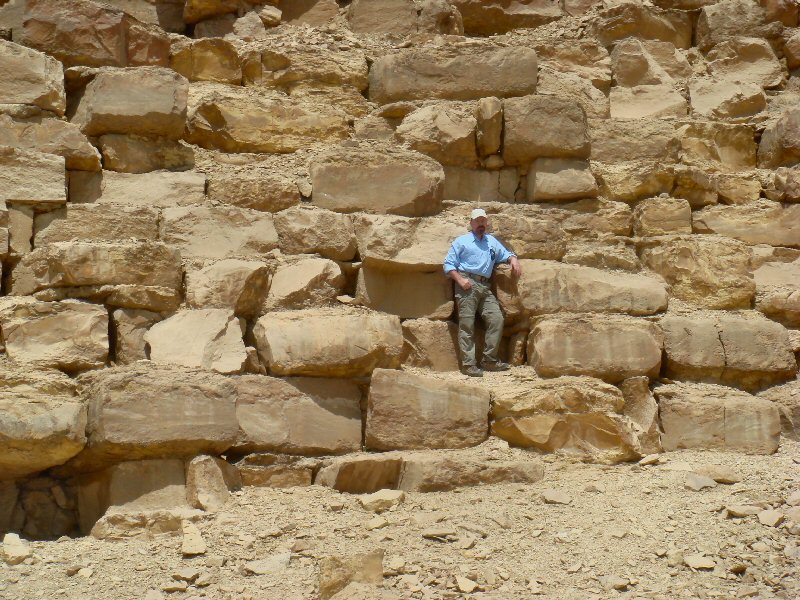 Snofru's pyramids are also 4,500+ years old and only the Cheops Pyramid is larger than the Bent Pyramid.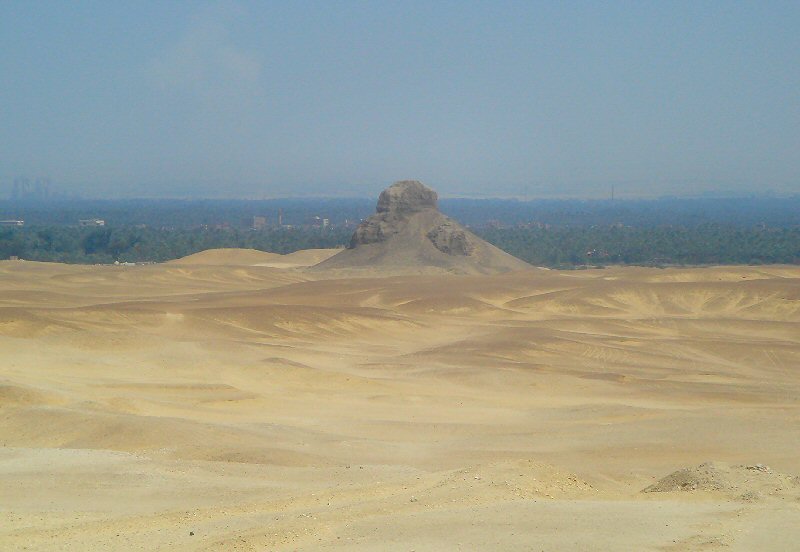 Although a little more recently constructed - only about 4,000 years old - of the pyramid of Amenemhet III,
only a black brick core remains. The pyramid was a victim of inferior construction, later dismantling, and
the elements.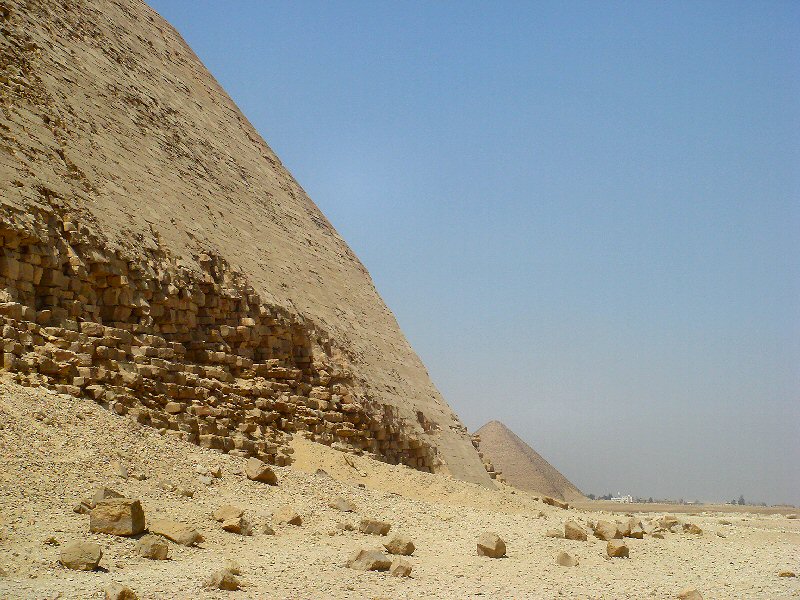 Bent Pyramid in the foreground; another Snofru pyramid, the Red Pyramid, is visible in the distance.
-Malvado Home- -Giza 1- -Giza 2- -Khan al-Khalili- -Dahshur 2- -Saqqara & Memphis-
-The Citadel- -Old Cairo- -Modern Cairo- -**Luxor Temple-
-**Karnak Temple- -**Valley of the Kings- -**Valley of the Queens-
** Denotes new photos added 26 May 2007