Egypt

Old Cairo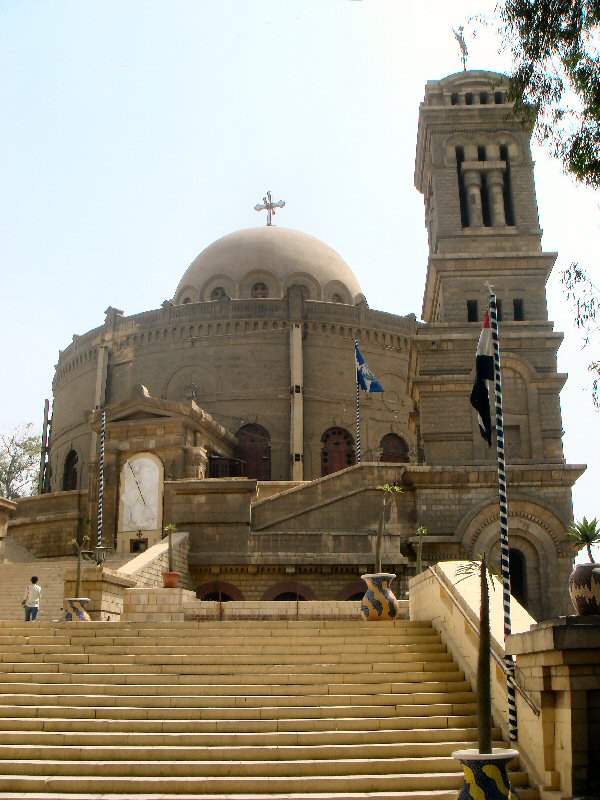 Like many places in the Middle East that don't dominate the global headlines, Muslims, Christians,
and Jews live a harmonious coexistence here and in fact, inter-faith marriages are not uncommon in Egypt.
Here, in the section of Old Cairo known as Coptic Cairo, is a large complex of ancient churches, a
synagogue, and Christian cemeteries. Mosques are scattered throughout the area as well and all is very
peaceful. Within the compound you can find the Church of the Virgin, where Jesus, Joseph, and Mary are
believed to have taken refuge after being driven from Palestine.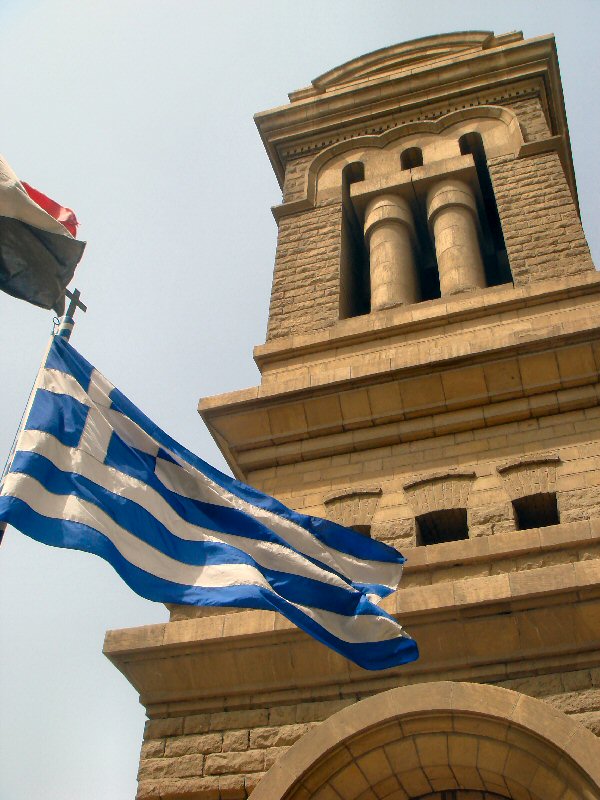 The present Mar Guirgis Coptic Christian Church was rebuilt in 1904 after the original 10th Century church was
destroyed by fire. It is the only round church in Egypt, so shaped because it is built atop a similarly
shaped old Roman gateway tower.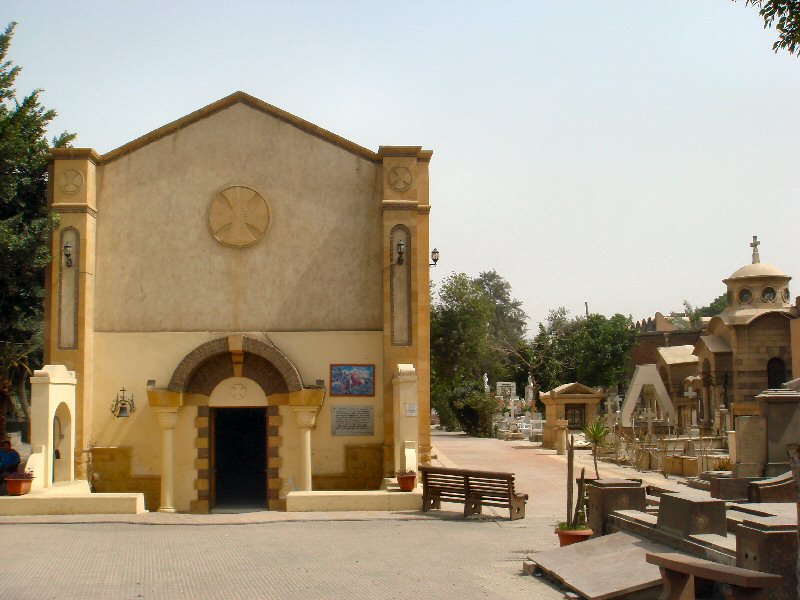 The St. George Church within the Mar Guirgis complex.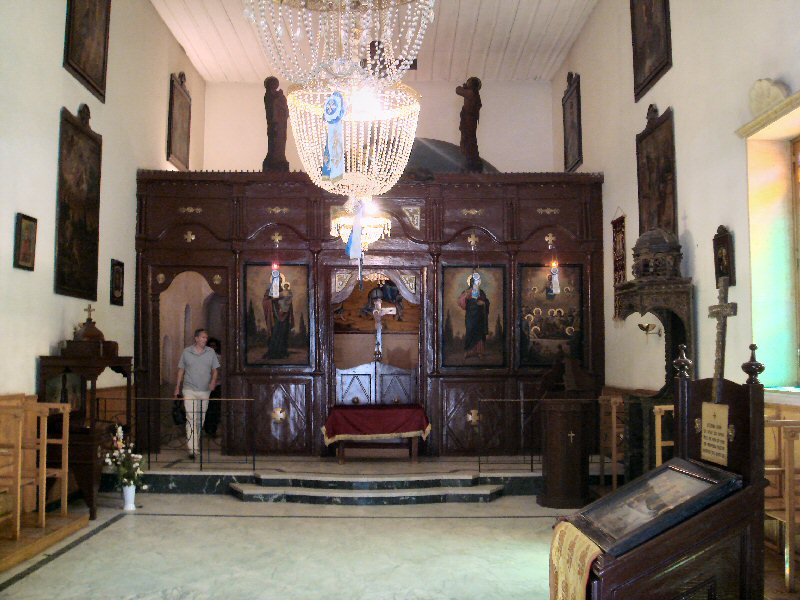 Interior of St. George Church.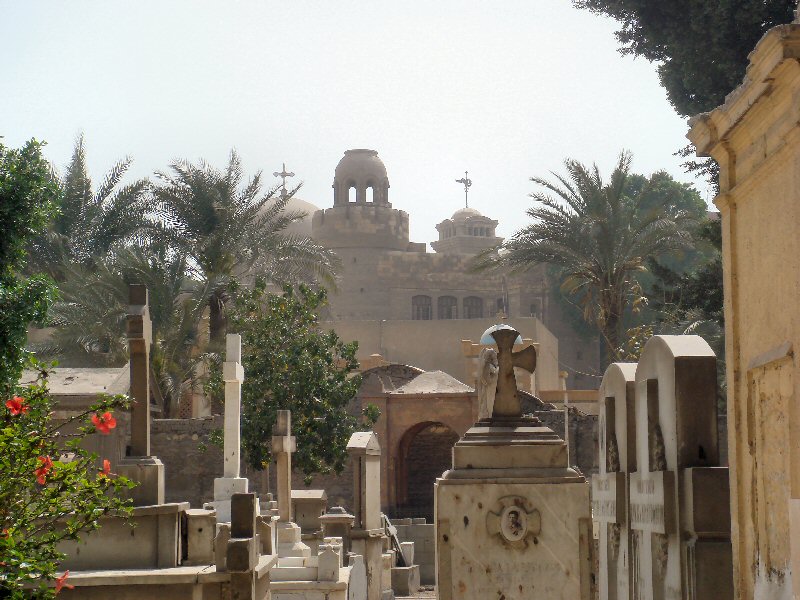 A view of the Church of St. Barbara, from one of the Christian cemeteries.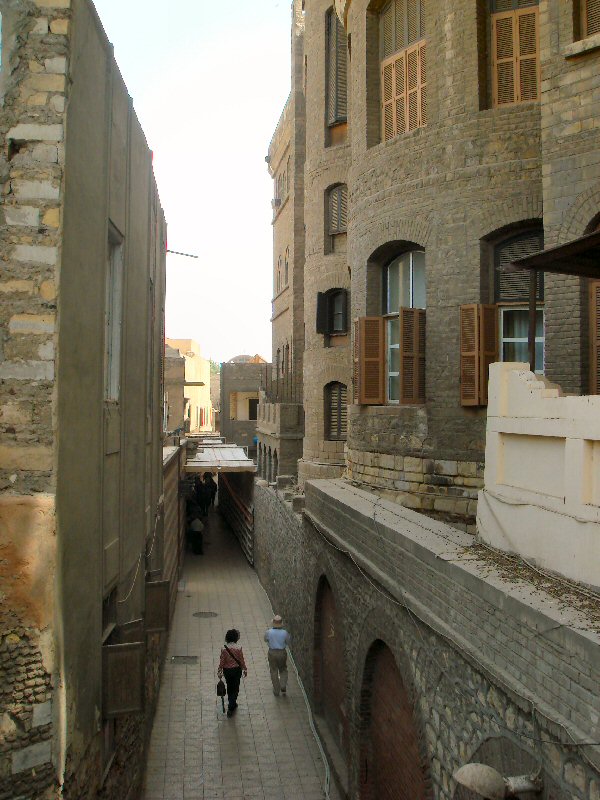 Entrance to the Old Cairo Bazzar
-Malvado Home- -Giza 1- -Giza 2- -Khan al-Khalili- -Dahshur 1- -Dahshur 2-
-Saqqara & Memphis- -The Citadel- -Modern Cairo- -**Luxor Temple-
-**Karnak Temple- -**Valley of the Kings- -**Valley of the Queens-
** Denotes new photos added 26 May 2007