Egypt

Dahshur 2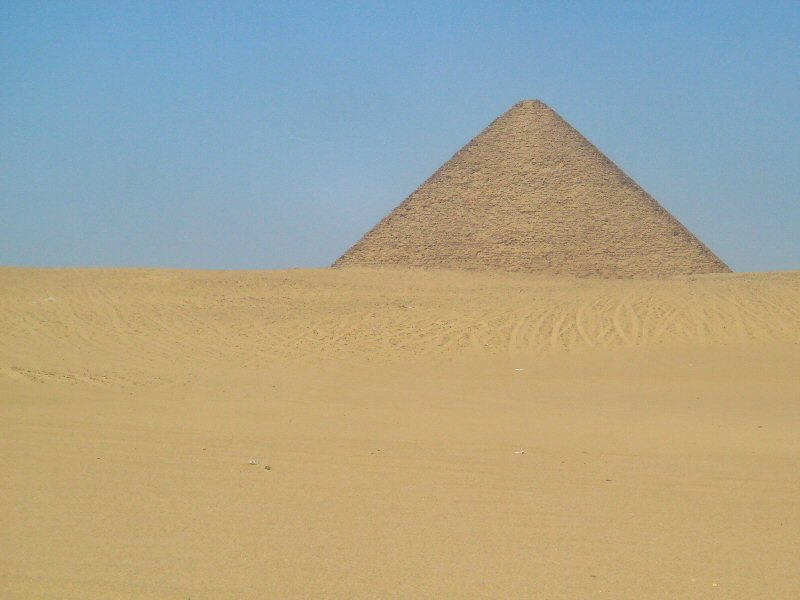 In my travels I've visited mountains, canyons, glaciers, oceans, islands, beaches, rain forests, jungles, volcanoes,
and more - but I always find the world's deserts the most compelling places. Generally speaking, the
world's oldest human artifacts are found there, and Snofru's Red Pyramid is one beautiful example.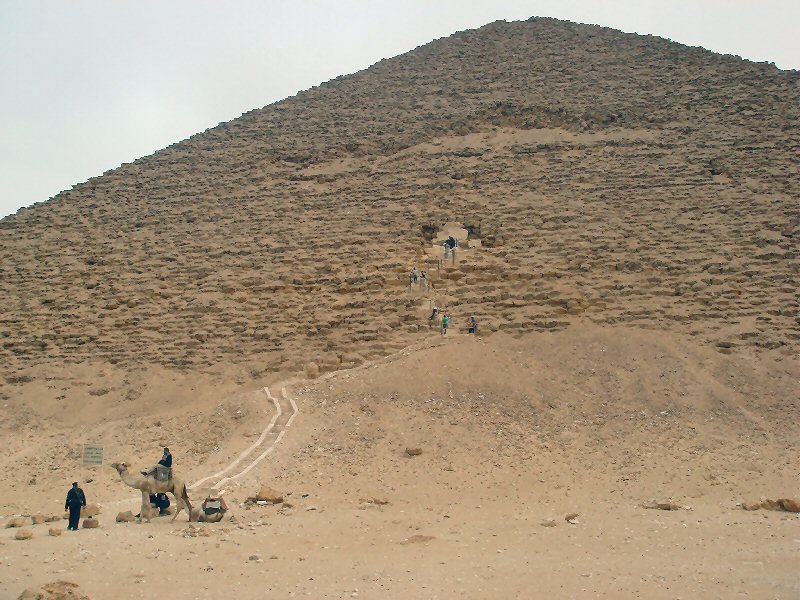 The Red Pyramid is open to visitors, although the climb in and out is not for the
claustrophobic or the faint of heart.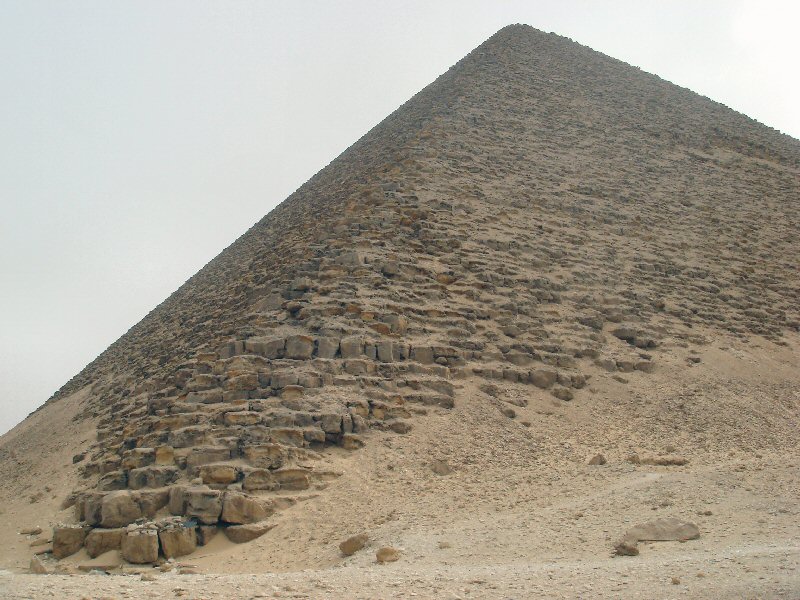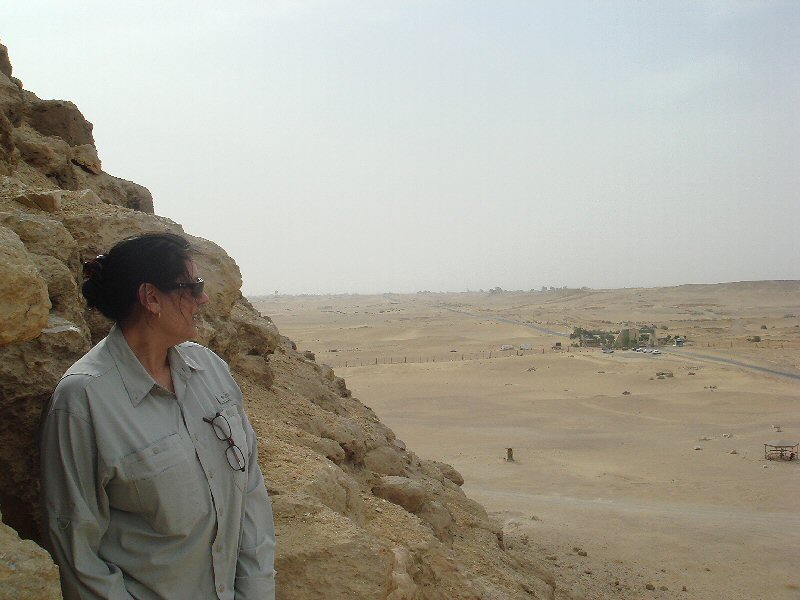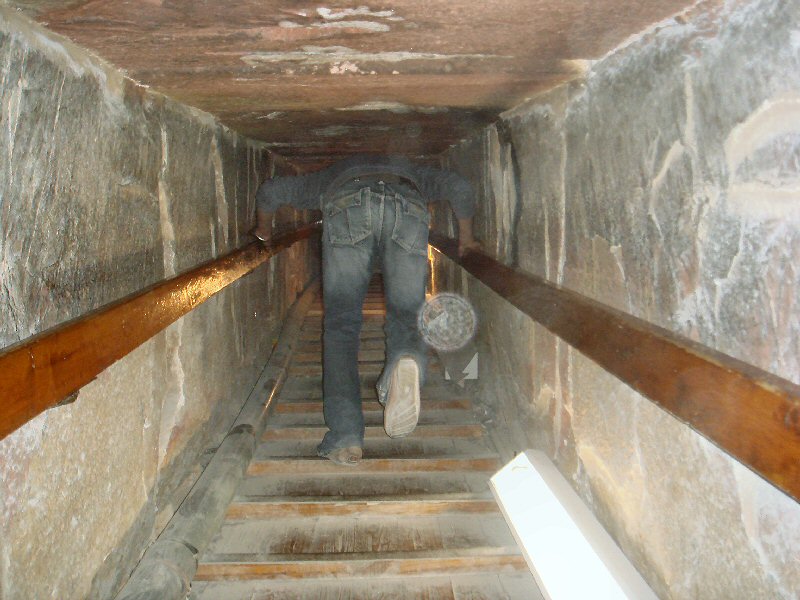 The shaft leading through a couple of antechambers then terminates at the burial chamber runs at
about a 45 degree angle and the passageway is about 4.5 feet square and about 300 feet long.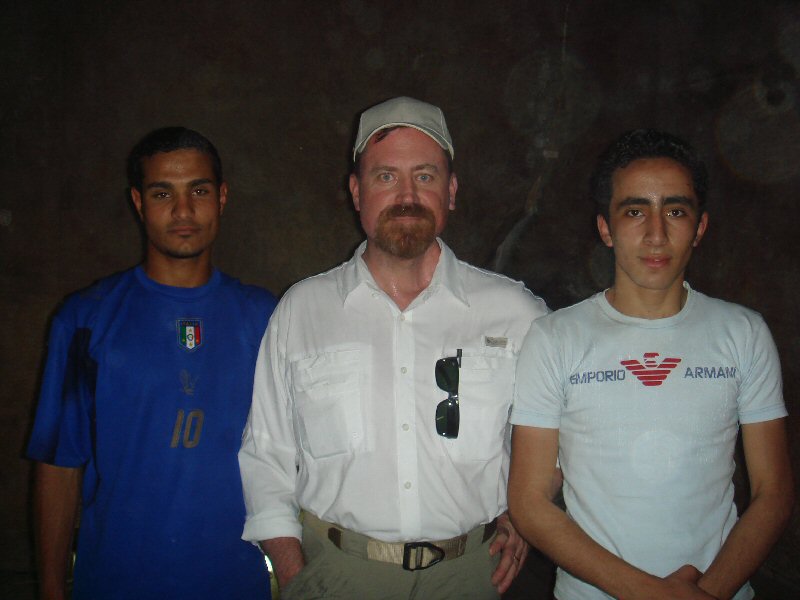 I encountered a couple of not-so-ancient Egyptians inside the pyramid.
-Malvado Home- -Giza 1- -Giza 2- -Khan al-Khalili- -Dahshur 1- -Saqqara & Memphis-
-The Citadel- -Old Cairo- -Modern Cairo- -**Luxor Temple-
-**Karnak Temple- -**Valley of the Kings- -**Valley of the Queens-
** Denotes new photos added 26 May 2007