Coron, Palawan, Philippines

Page 4 - July 2008
The longer you poke around these islands, the more you discover...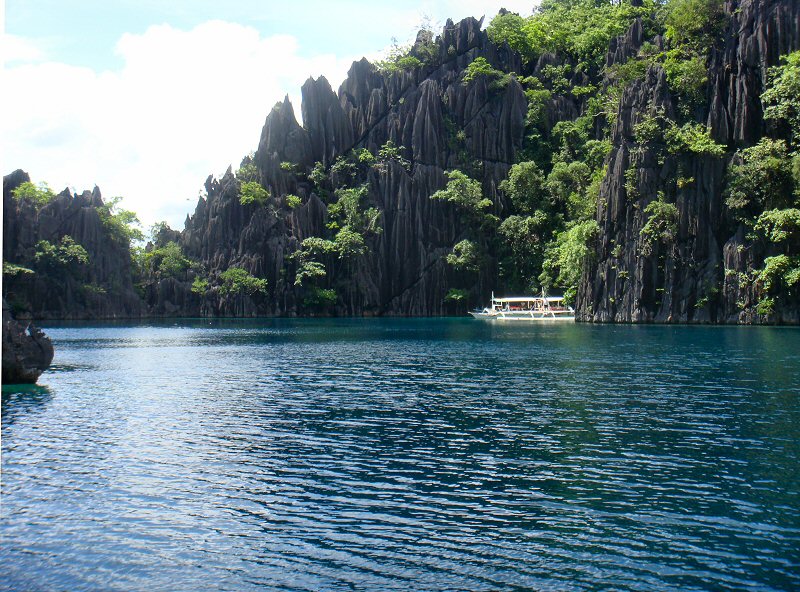 Twin Lagoons - as the name implies, there are two lagoons, which are separated only
by a rock archway. At high tide (pictured here) you must swim a few feet underneath
the water to pass through the arch and surface in the other lagoon. At low tide, you can paddle
a kayak through.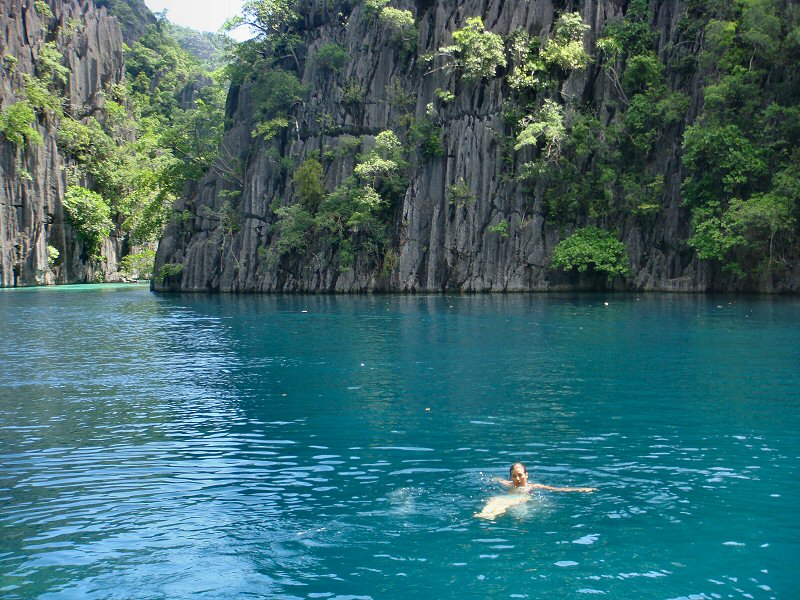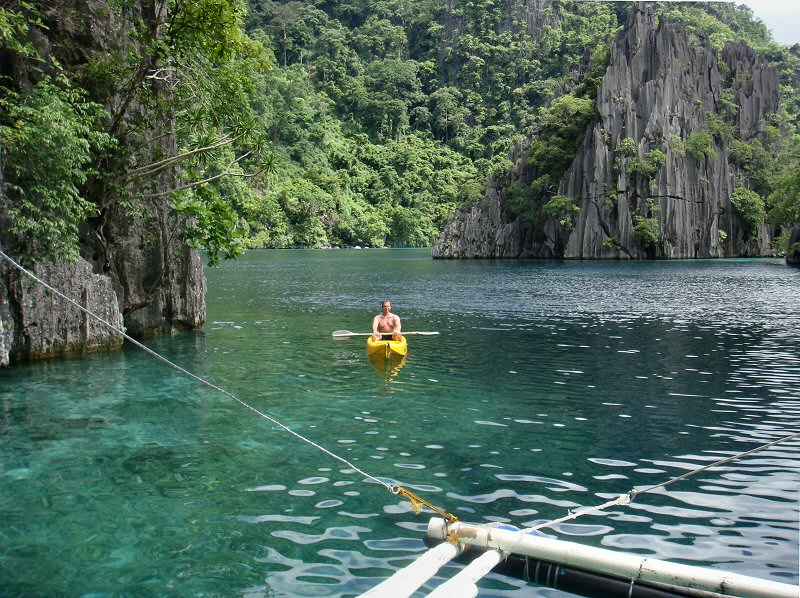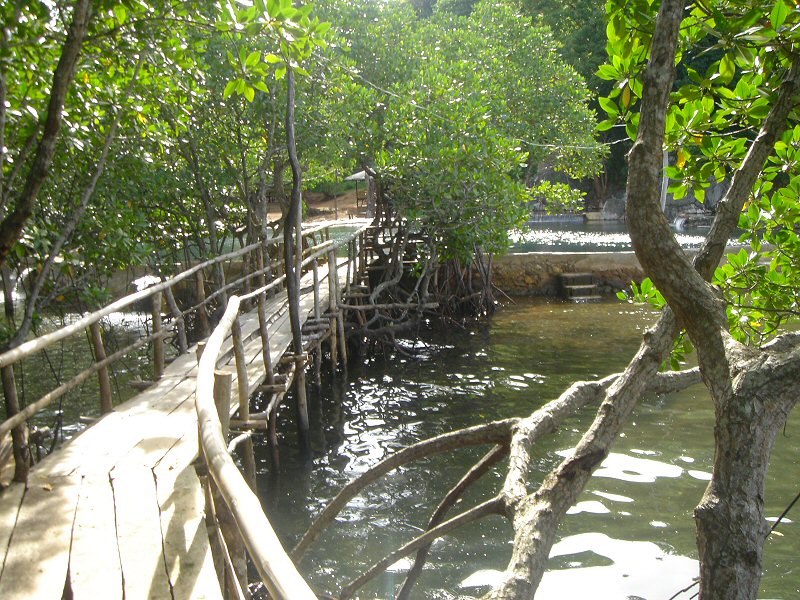 At the end of a long, hard day a visit to Maquinit Hot Springs is in order.
These pools hold spring water heated by geothermal activity to about 100°F (38° C).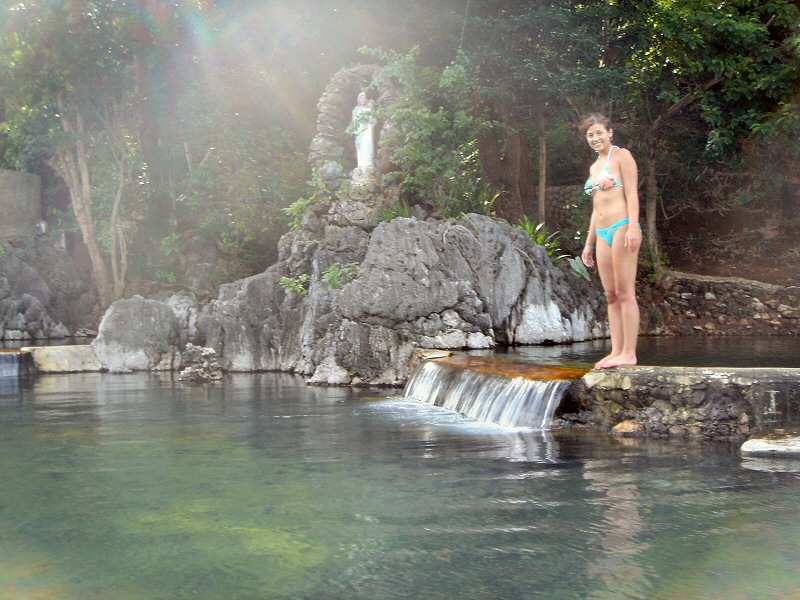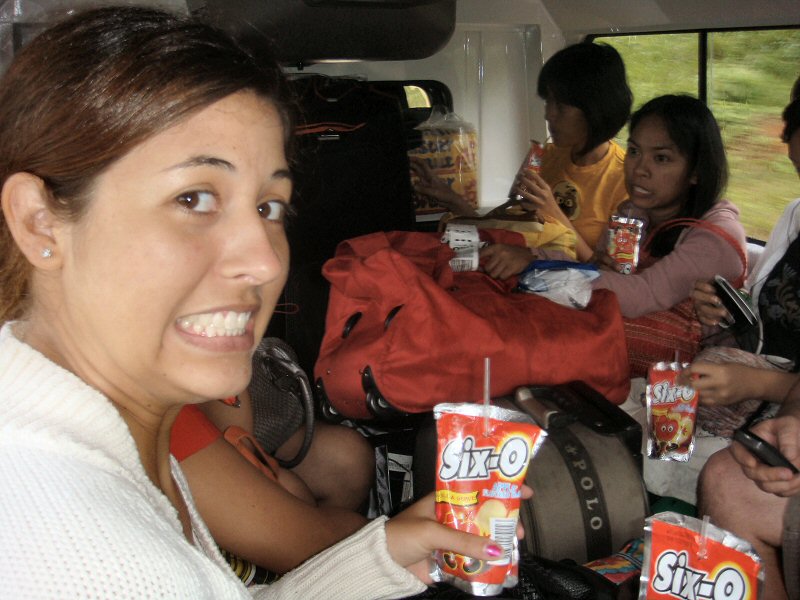 Other adventures to be found around Coron include a ride in a crowded jeepney...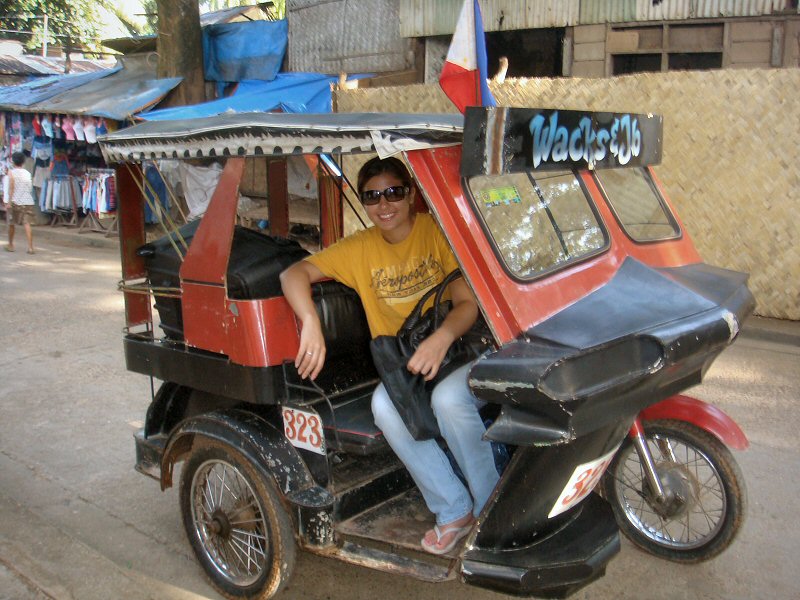 ...and a city tour via tricycle. It's all part of the charm of the island life!
-Philippines Home- -Coron 1- -Coron 2- -Coron 3-