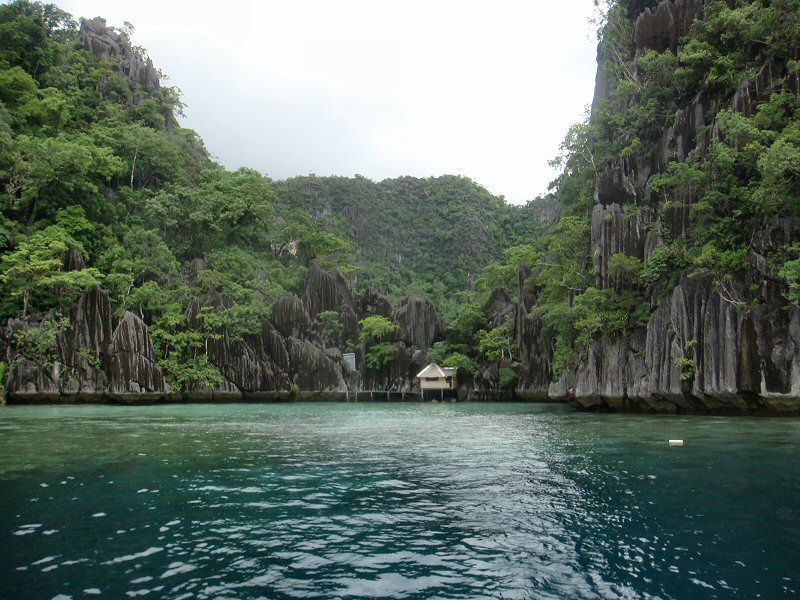 This is the ocean approach to Barracuda Lake, an inland lake filled with part
freshwater and part seawater. The freshwater is fed from underground volcanic springs
and the lake has some of the most insane thermoclines and haloclines you'll ever see (yes, "see").
The surface temperature of the lake is around 86°F (30°C), but at a depth of 60 feet (18 meters)
or so, the temperature was a whopping 97°F (36.1° C). Obviously, no wetsuit required!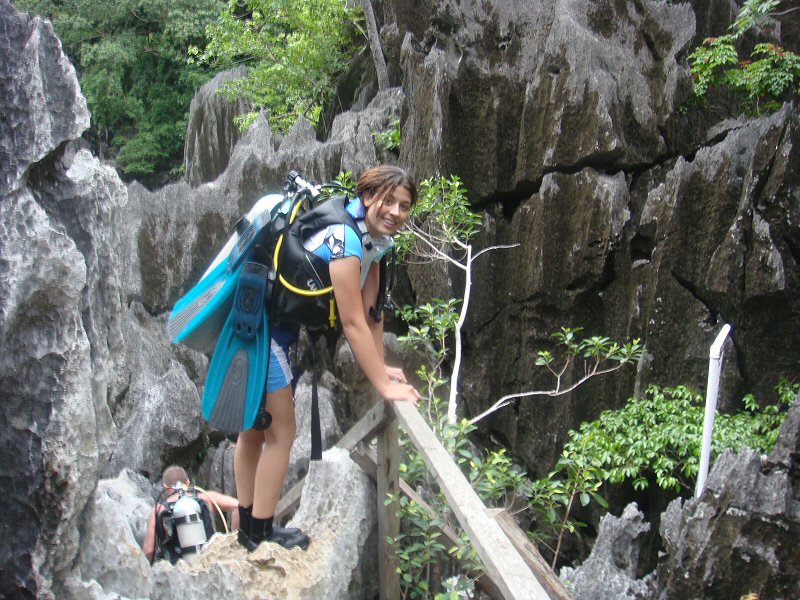 But you have to earn it - put on your gear and hike up and over a rock ridge to reach the lake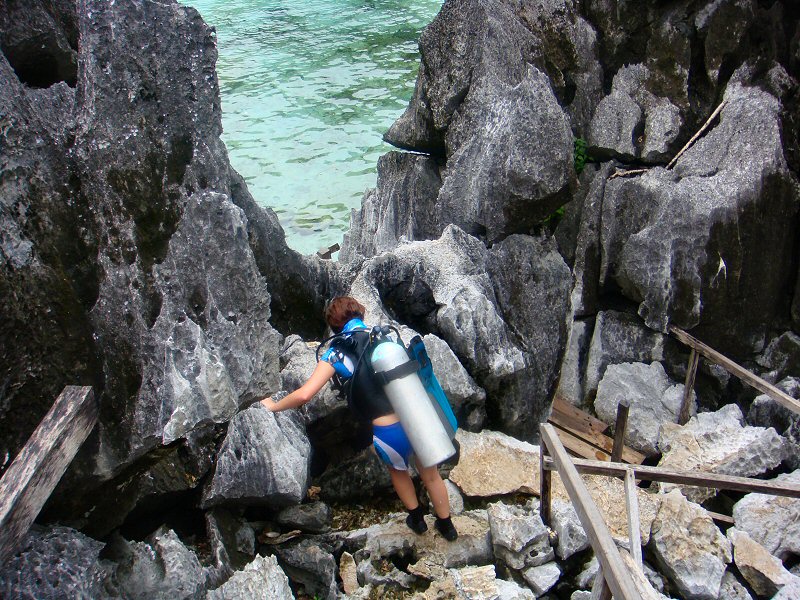 Careful...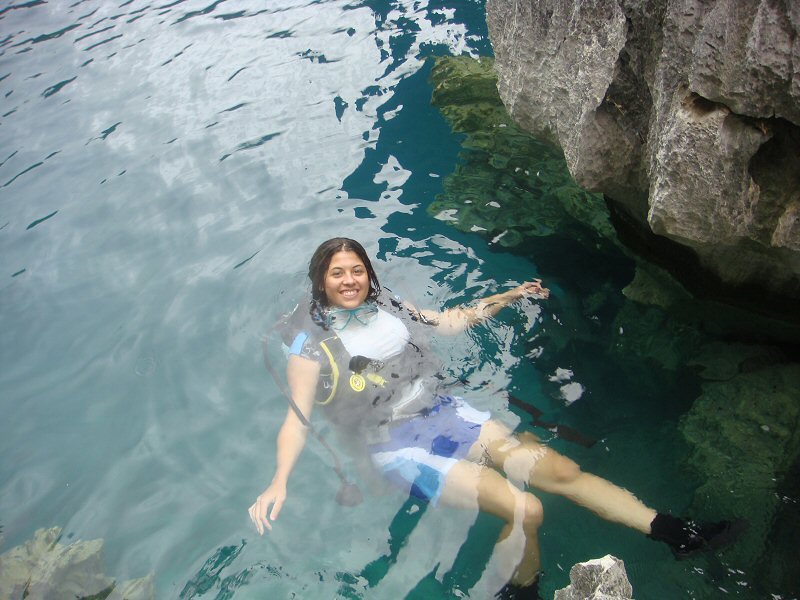 The pay off! The lake has some downright alien looking limestone formations under the surface,
weird layers of water where visibility ranges from zero to unlimited, and a very strange
gelatinous silt bottom into which you can easily thrust your arm all the way up to your shoulder. We
reached 108 feet (33 meters) and at that point, the deeper water was crystal clear but we still
could not see the bottom. We'll take a torch next time.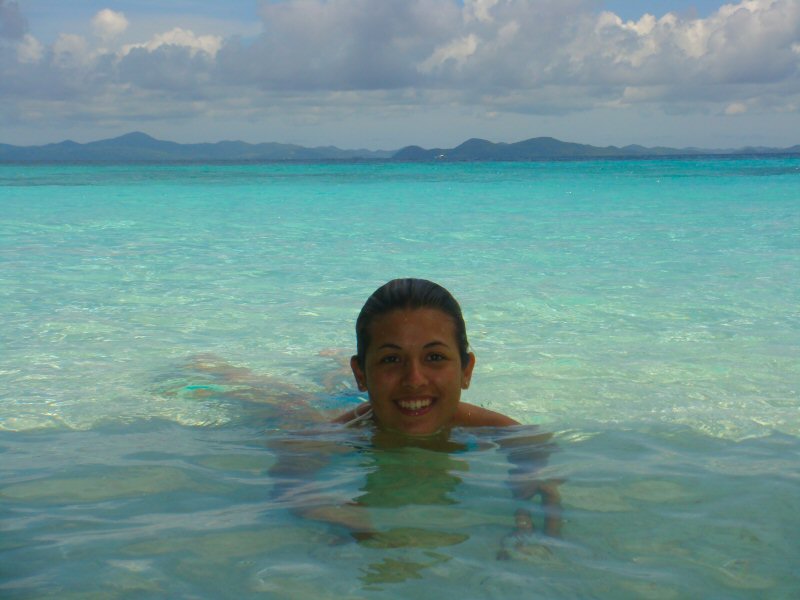 Once you've finished breathing compressed air, Banol Beach is an awesome
place to lay around and do some off-gassing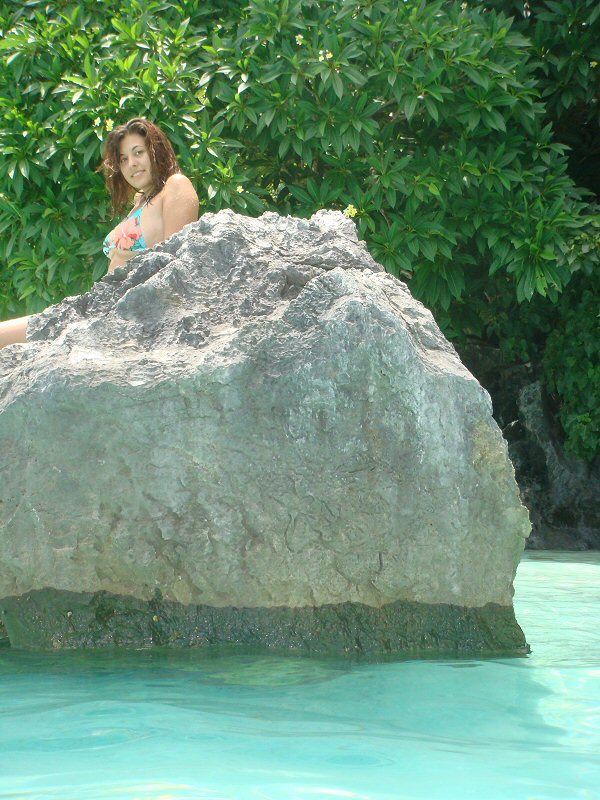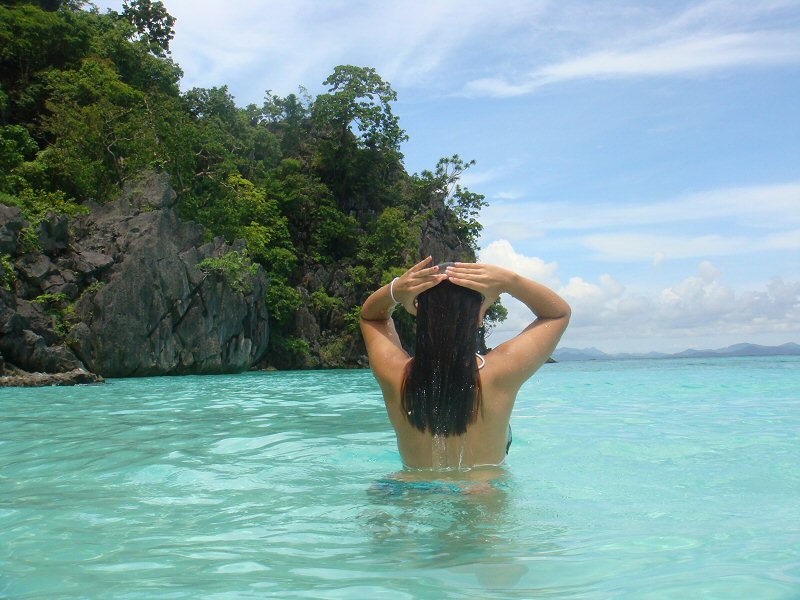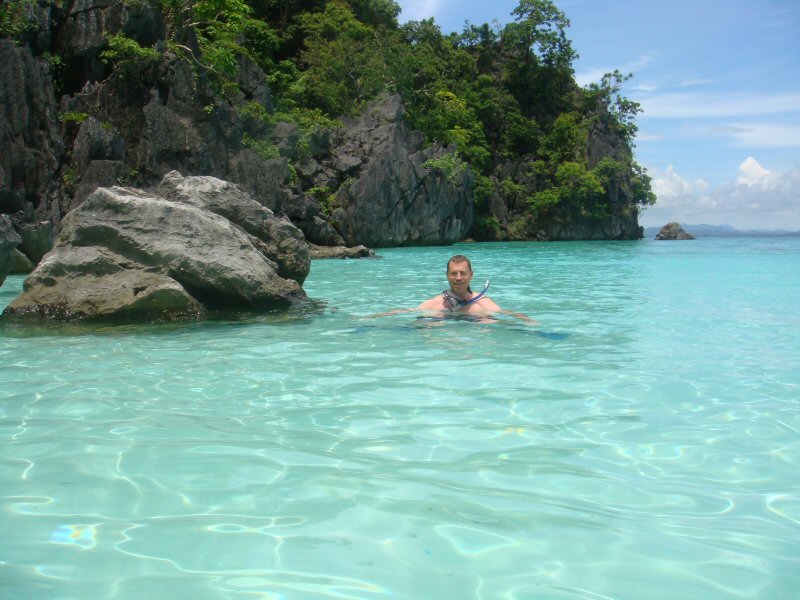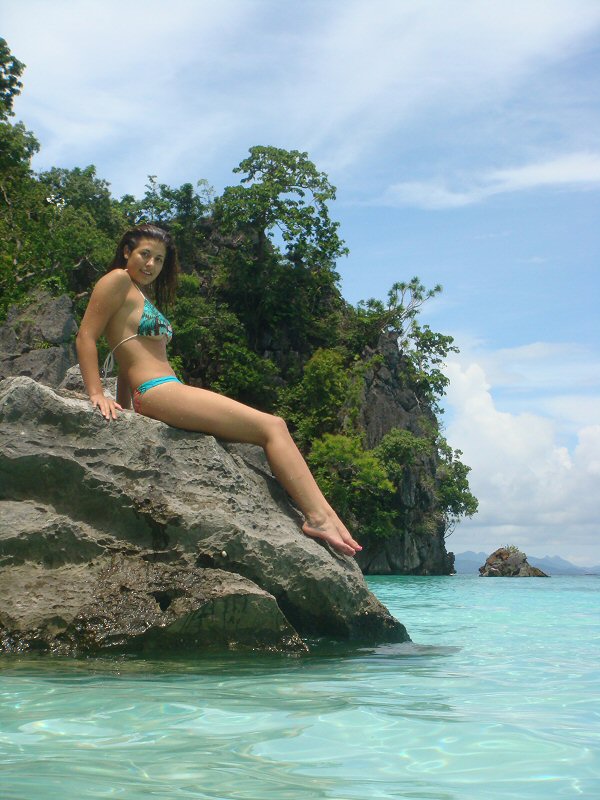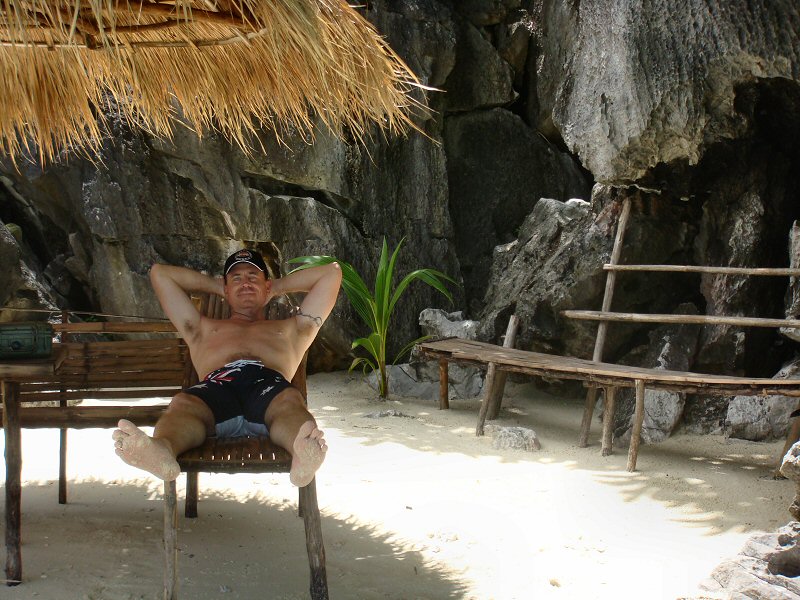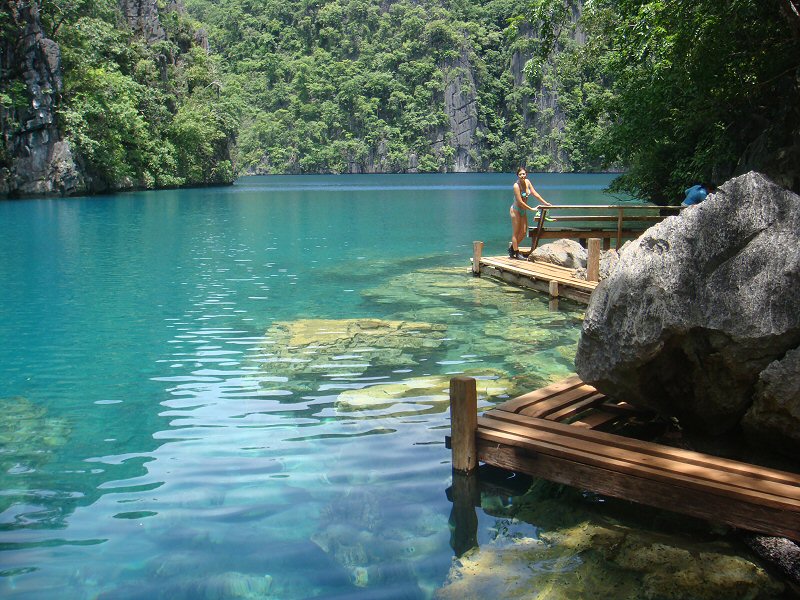 Kayangan Lake is another warm inland lake definitely worth a visit and a dip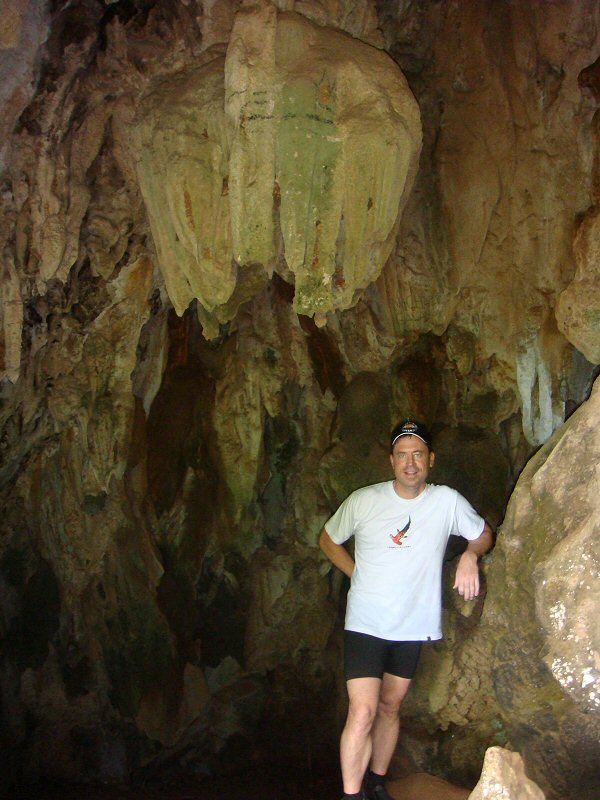 Several caves are located around the lake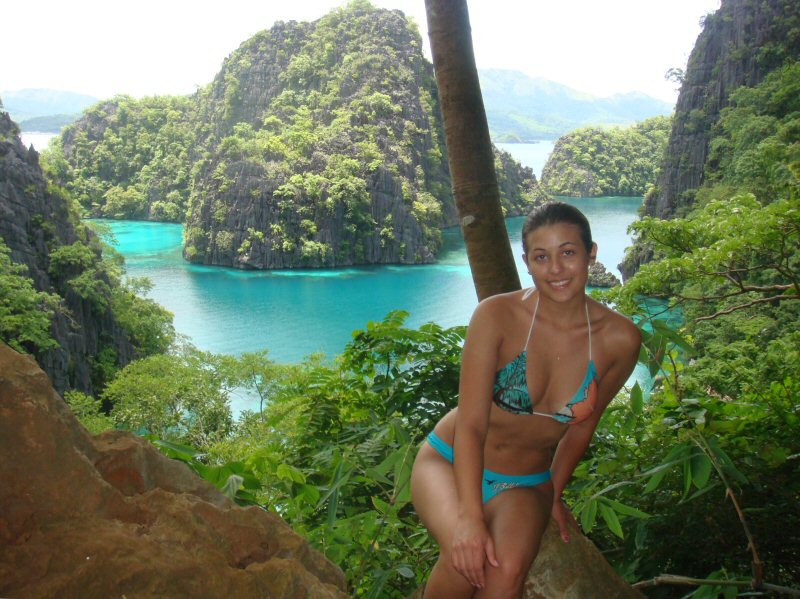 And the views from the trail leading into the lake are just spectacular
There's more - go to the next page...