Not only is Coron great for wreck diving, but there are several other unique dive sites as well. Surface interval time is well spent in some of the most unspoiled paradisiacal settings to be found anywhere on earth.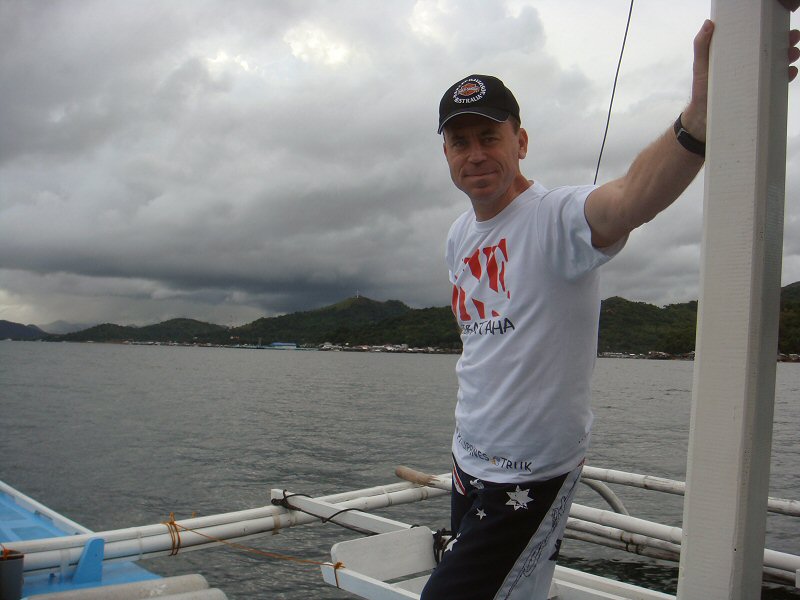 So, you want to be a wreck diver, do you? Well, welcome aboard...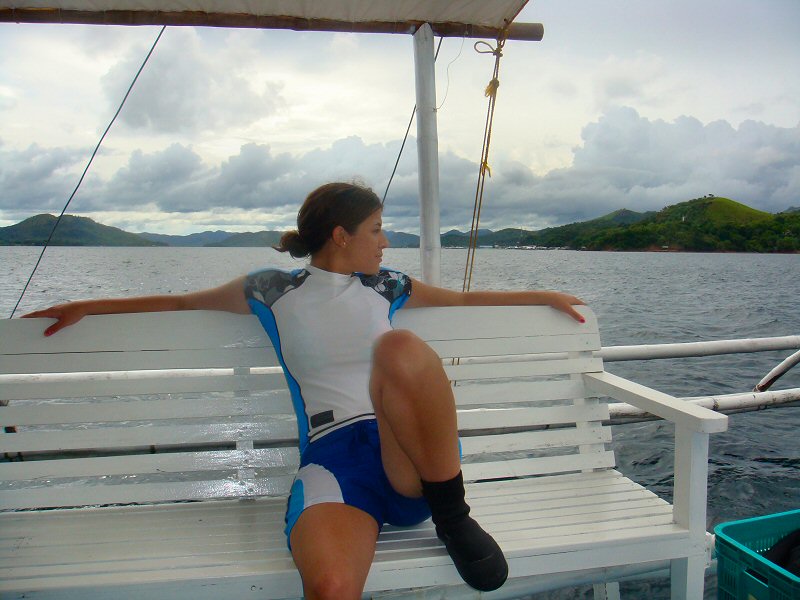 Contemplating her first wreck dive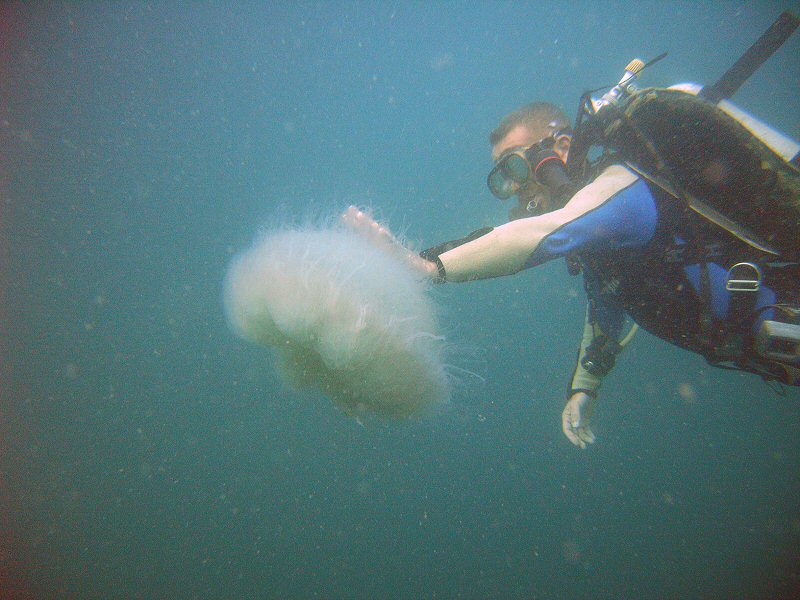 A few critters wait in the water to greet you at the wreck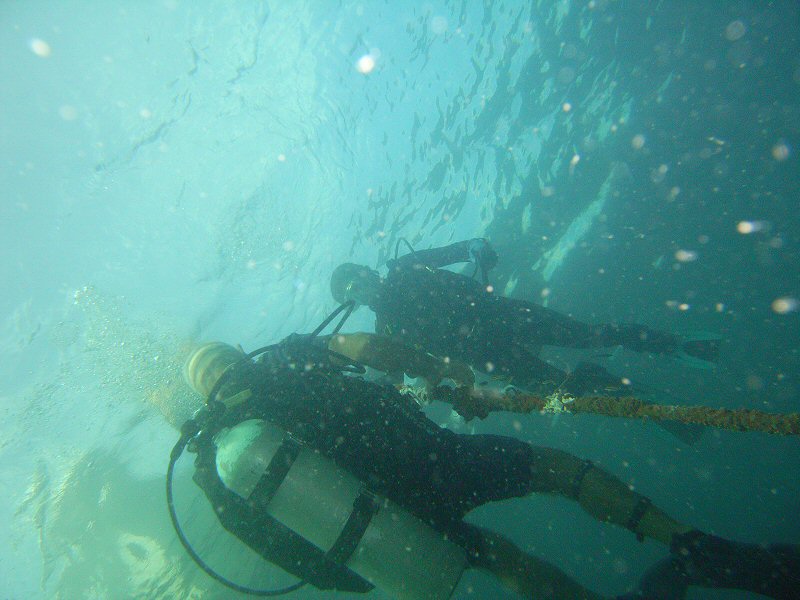 Coming down the descent line. Unfortunately, my underwater camera has decided to take a
dump on me - I was shooting blind and unable to review photos underwater, adjust flash,
white balance settings, etc. But even though the photo quality is lacking here, you get some idea.
All the underwater photos were taken at the Taiei Maru shipwreck. Once I get the
technical issues worked out and return to Coron, I'll get some better pics posted.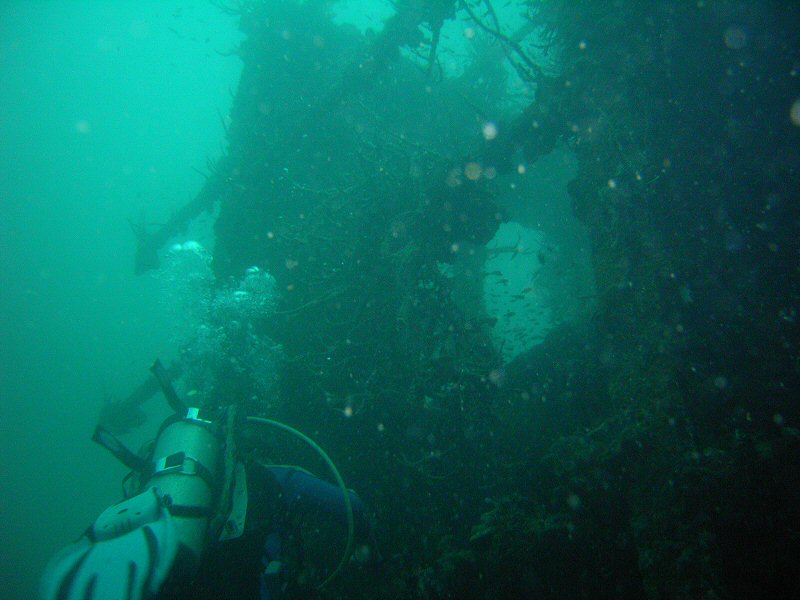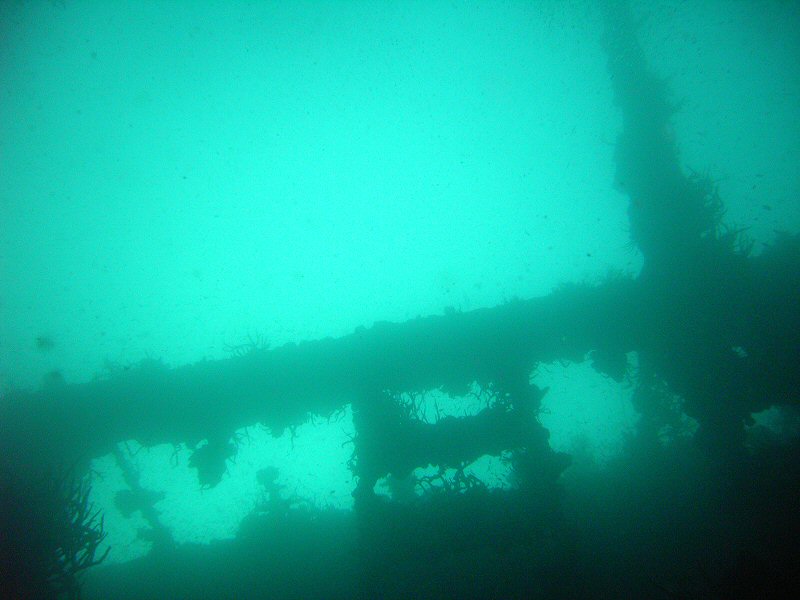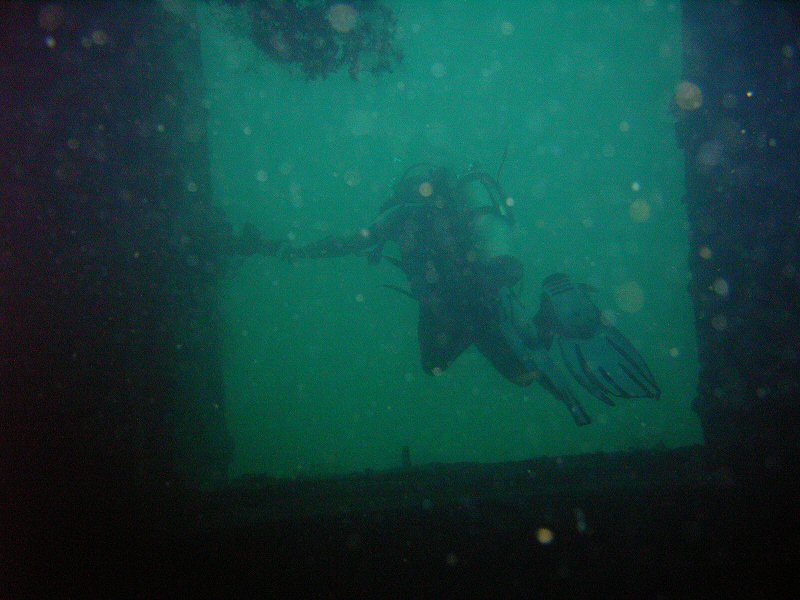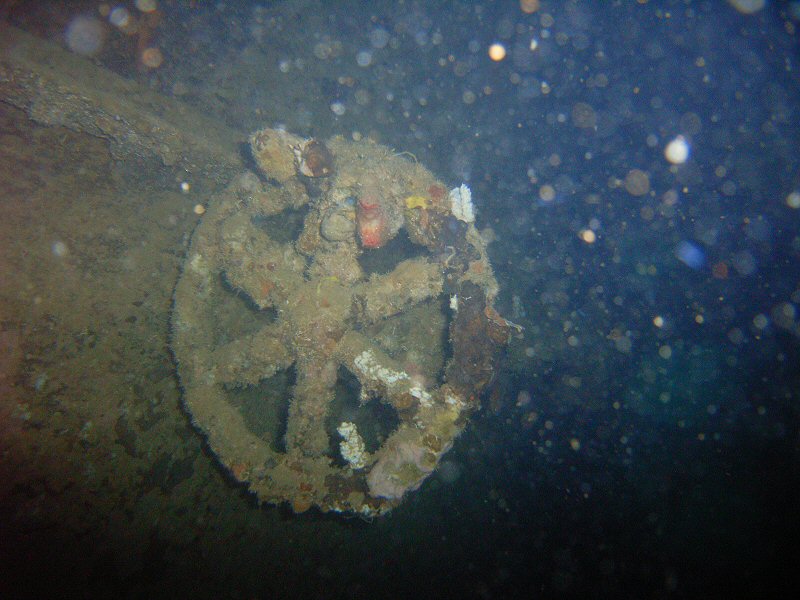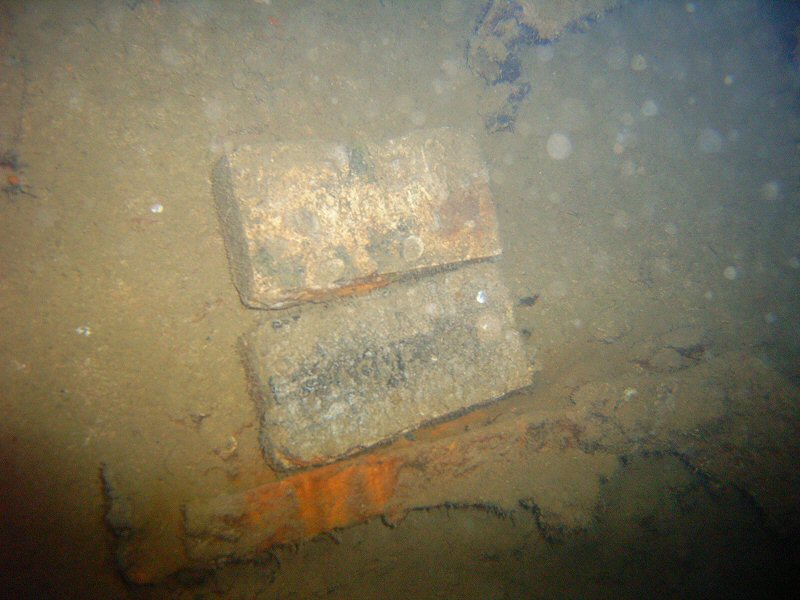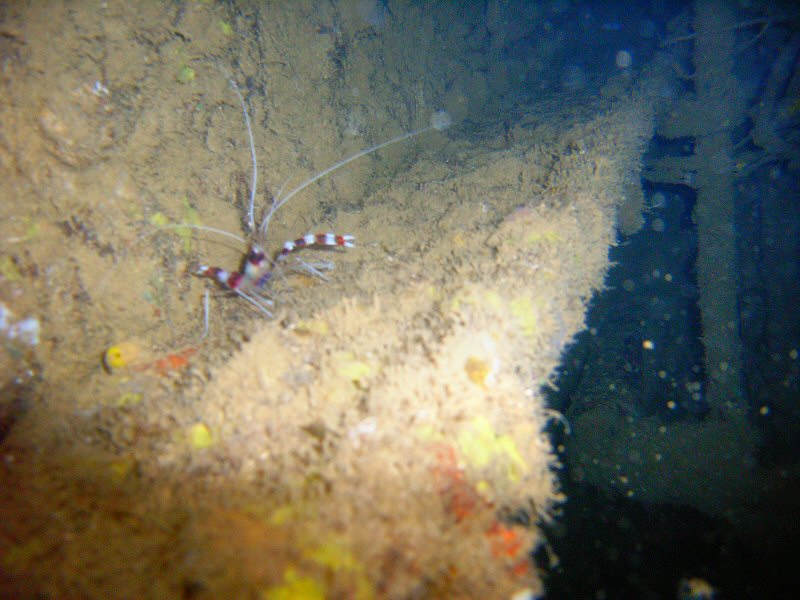 A Banded Coral Shrimp at home in the engine room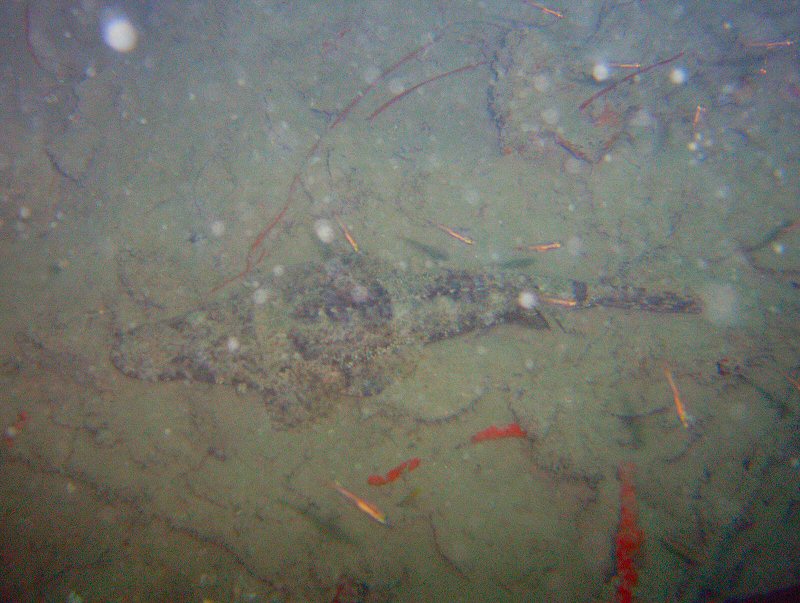 This monster stonefish was in the silt at the bottom of the wreck.
He's close to 2 feet in length.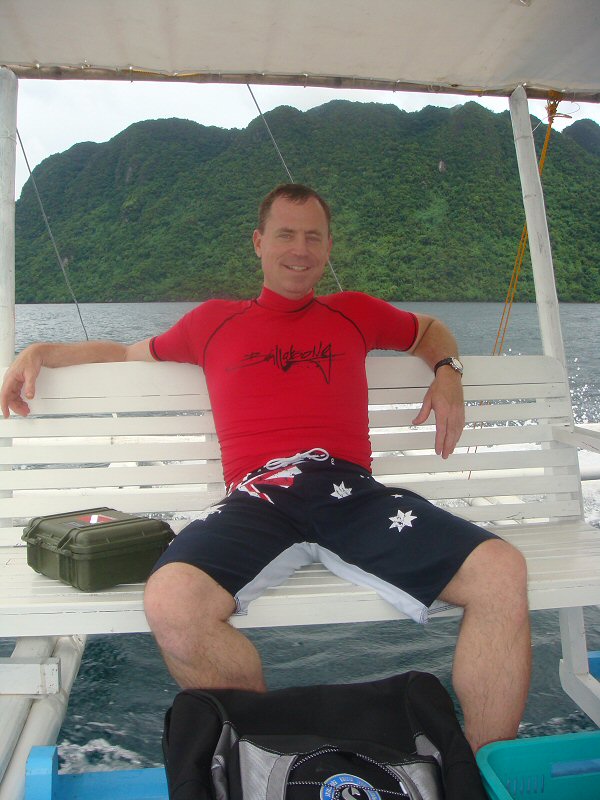 We survived it! For the more faint of heart, go to page two
to see a side of Coron that looks far less menacing...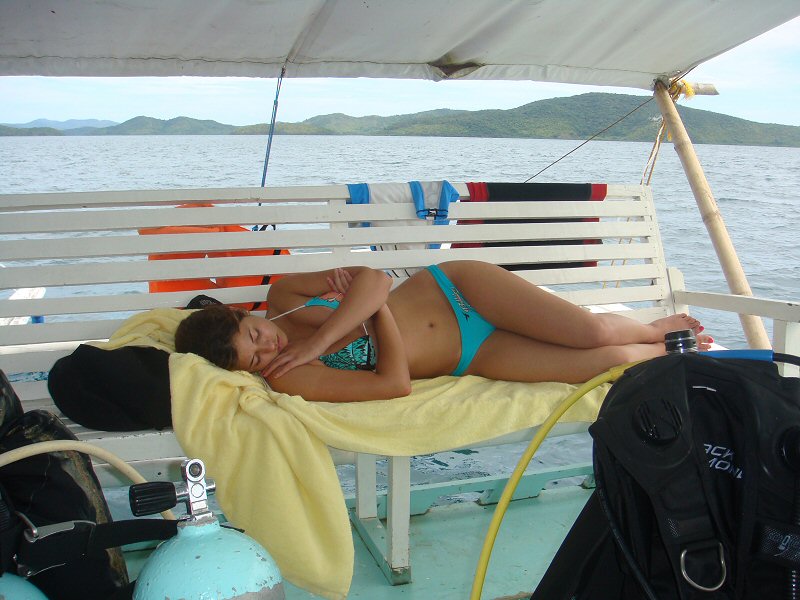 While the mighty regale each other on deck with tales from the deep, the rookie crashes out!