| | | |
| --- | --- | --- |
| | Ho Chi Minh, Vietnam - Page Two | |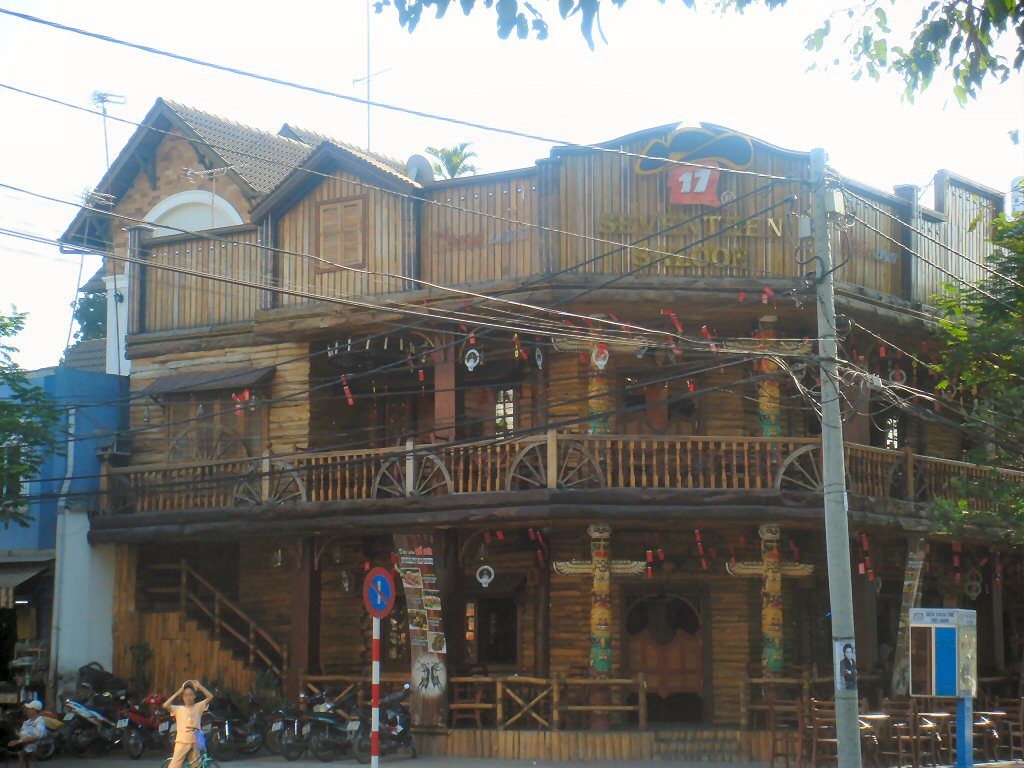 The Old West is admired everywhere! The 17 Saloon is full of photos from the American West, including
portraits of John Wayne, of course.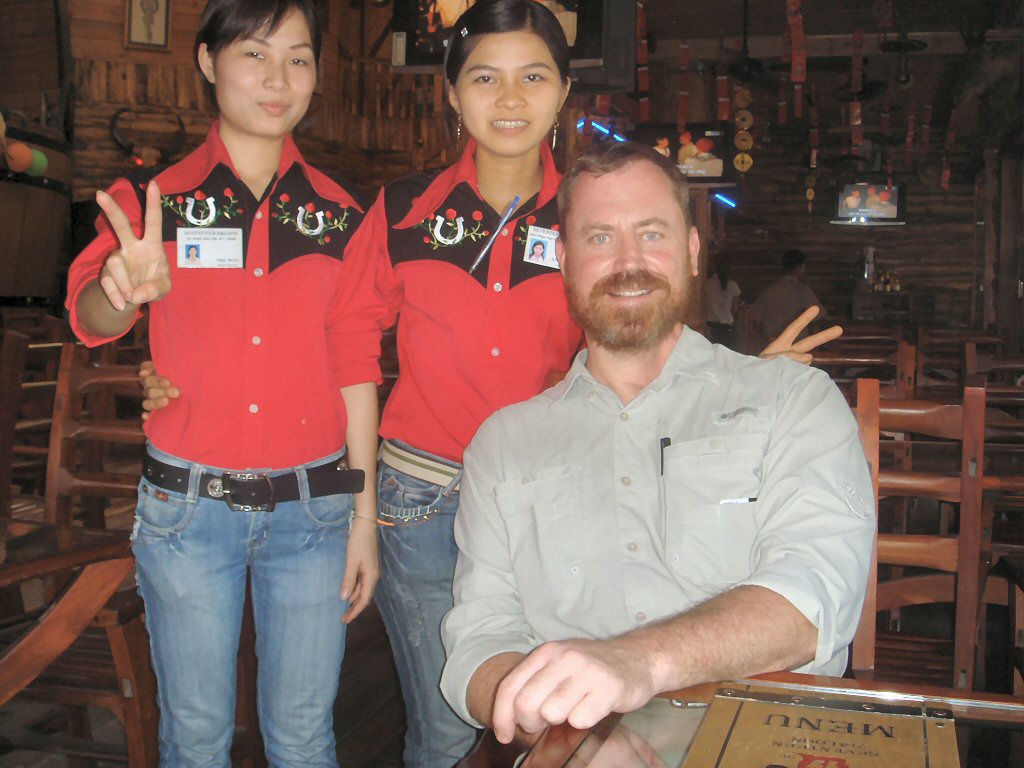 A couple of cowgirls took my order. For some of the menu choices see the Asian Menus page.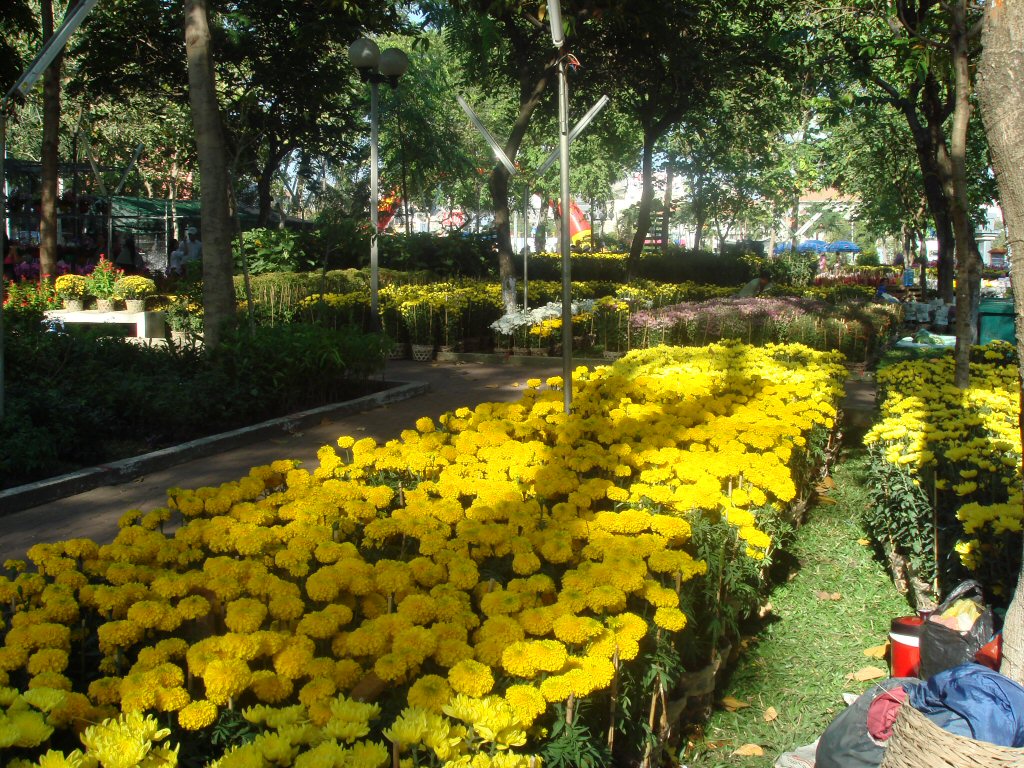 Flower market.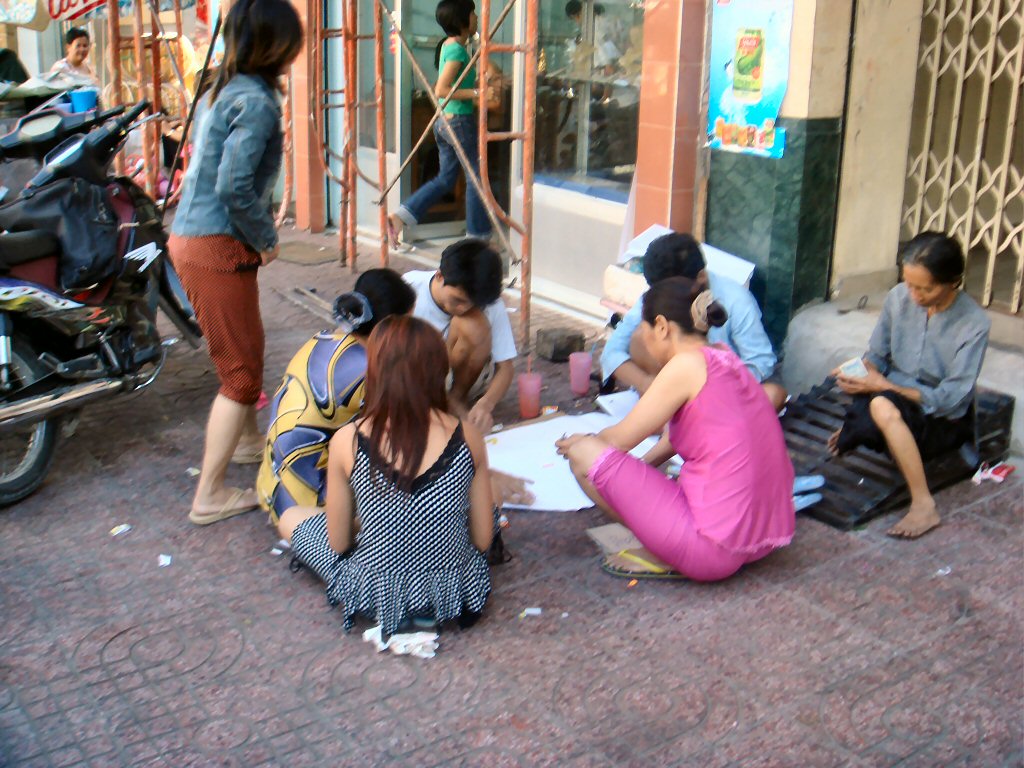 Street gamblers.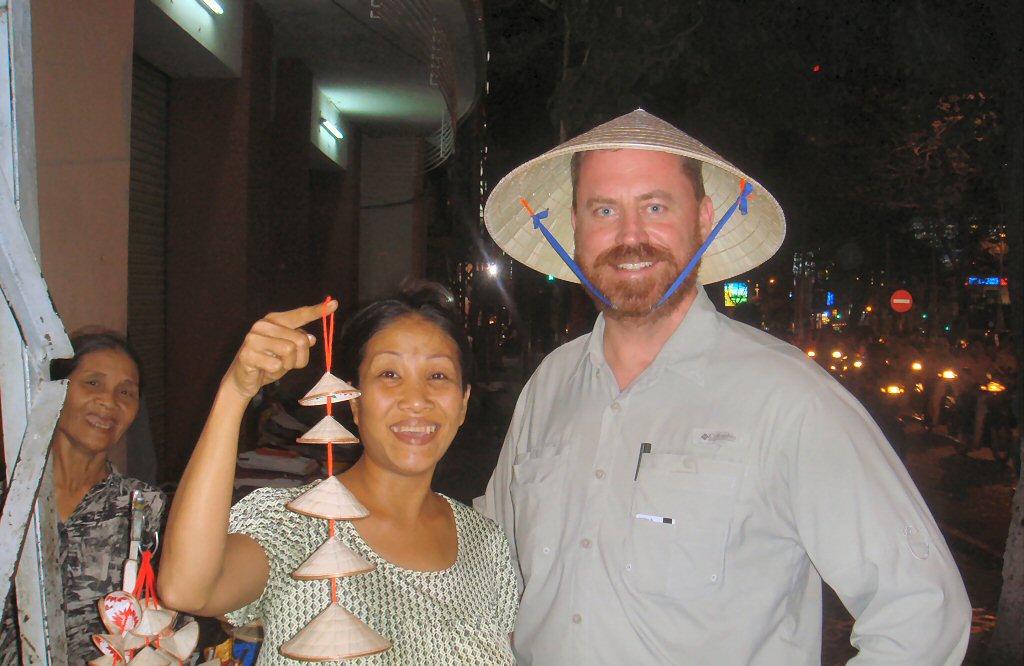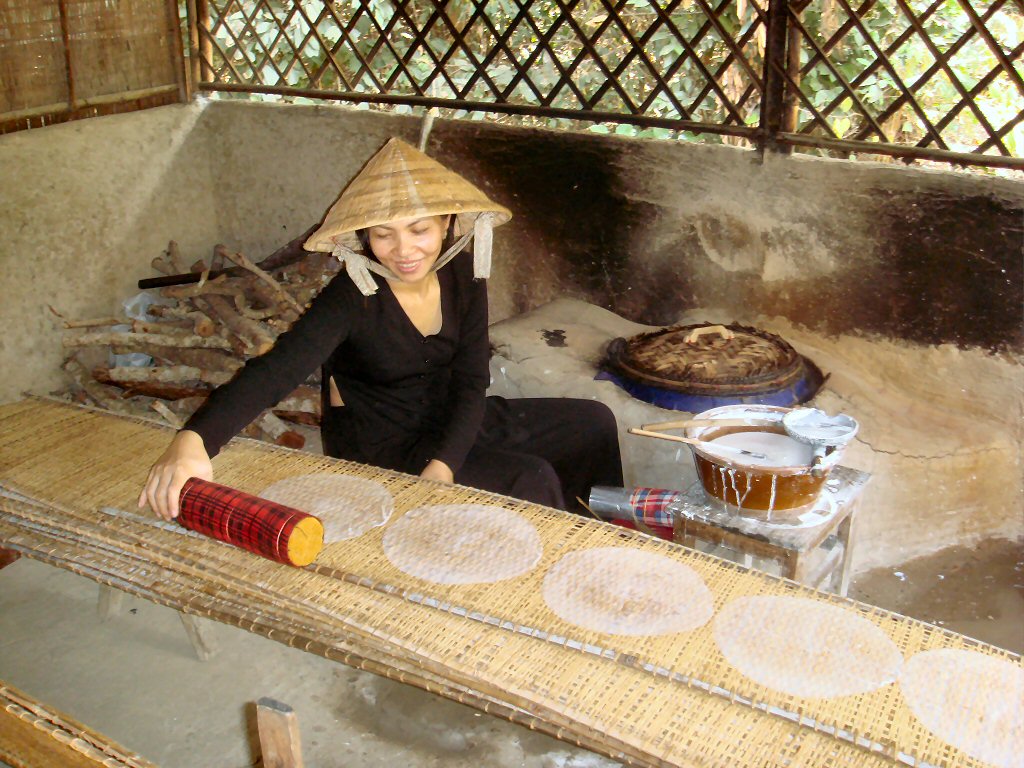 Making rice papers for use in spring rolls and other Vietnamese foods.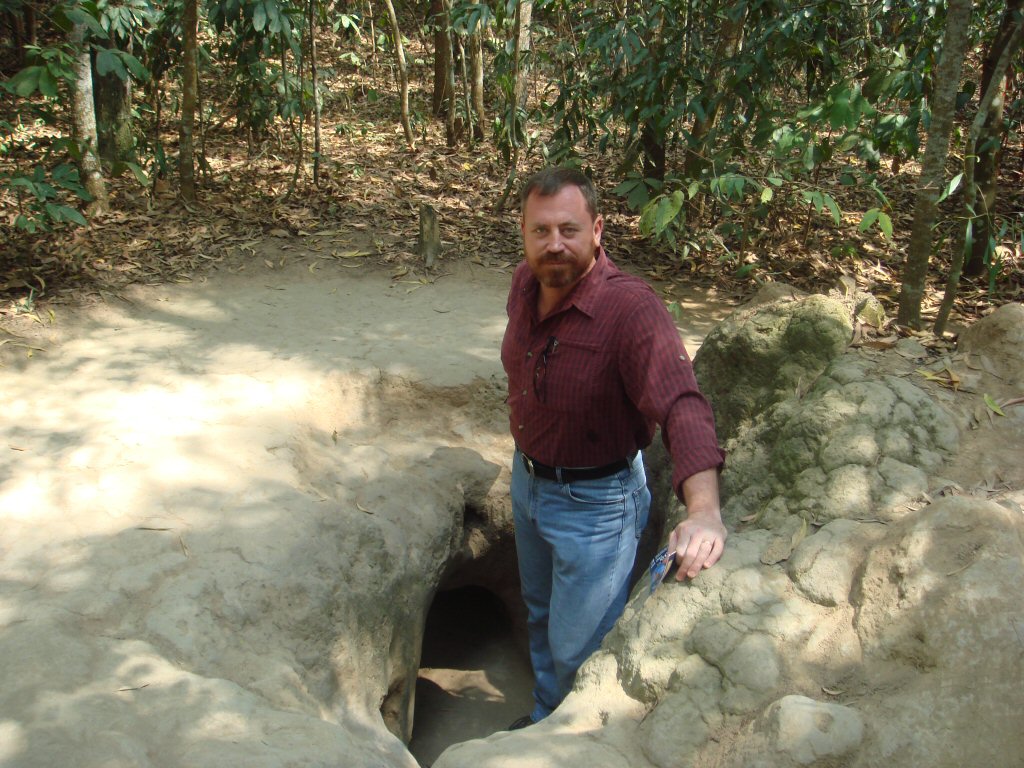 The Cu Chi tunnel system, about 30 miles outside Saigon, was part of the elaborate tunnel network the Viet Cong
constructed over a forty year period, that enabled them to effectively fight the more sophisticated
French and American forces for many years.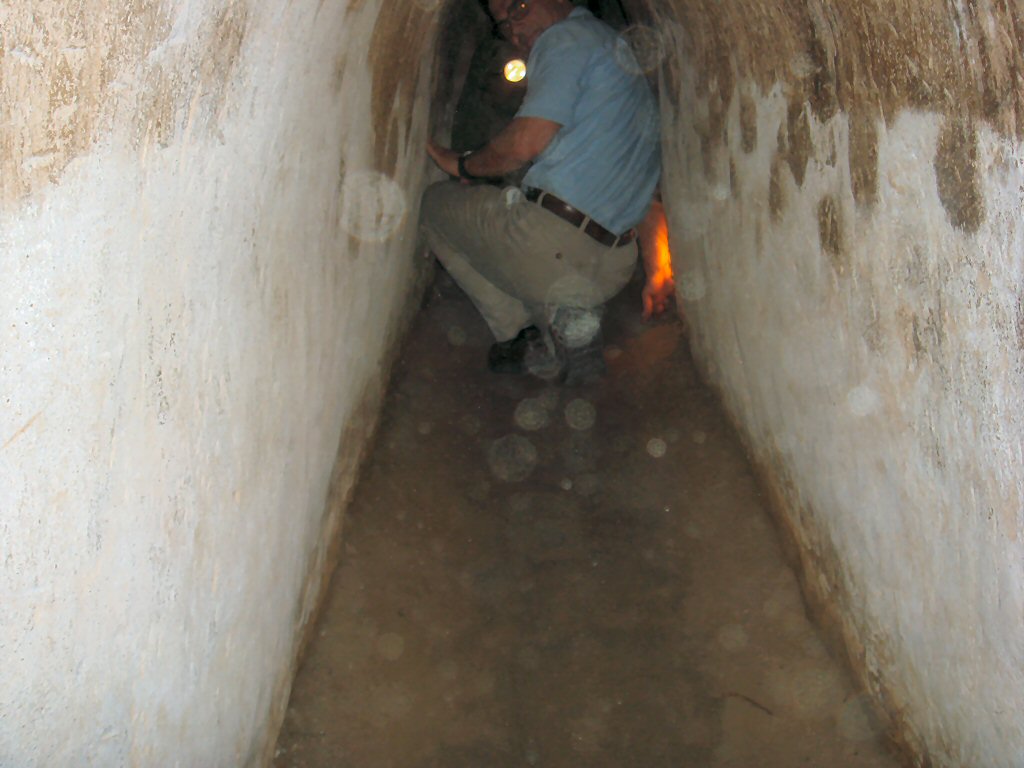 They are pretty cramped inside, but the network had sleeping areas, cooking areas, meeting rooms,
ventilation systems - and bobby trapped entrances.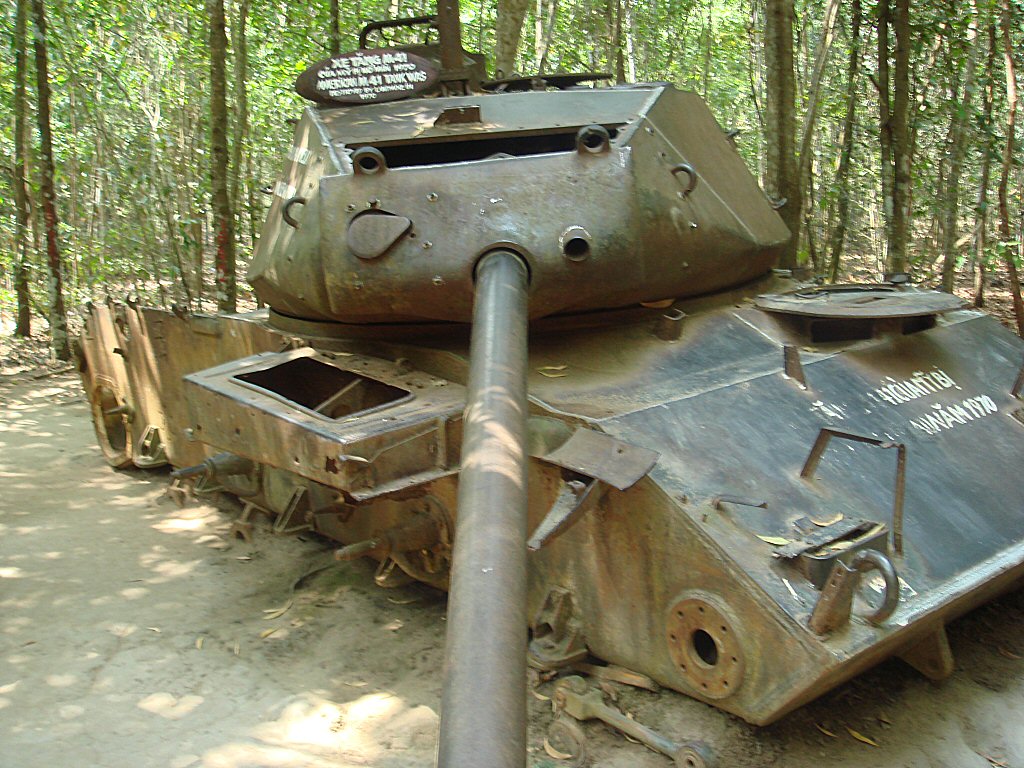 This American M-41 tank was killed where it sits during the war.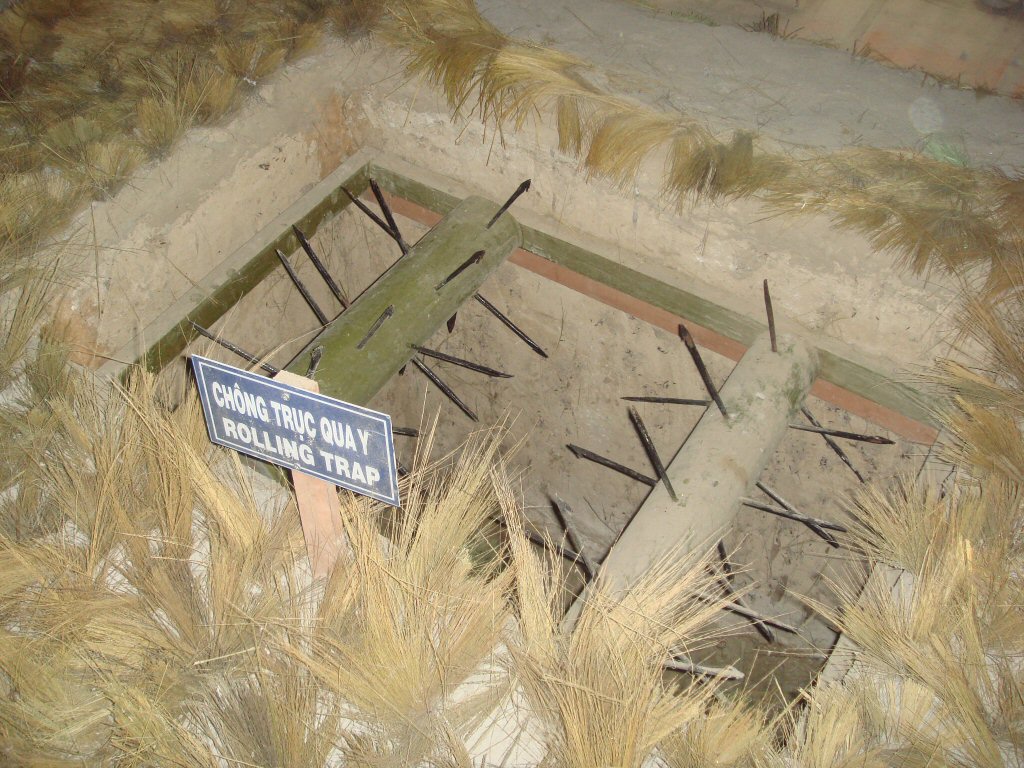 Model of one of many types of human traps set by the Viet Cong.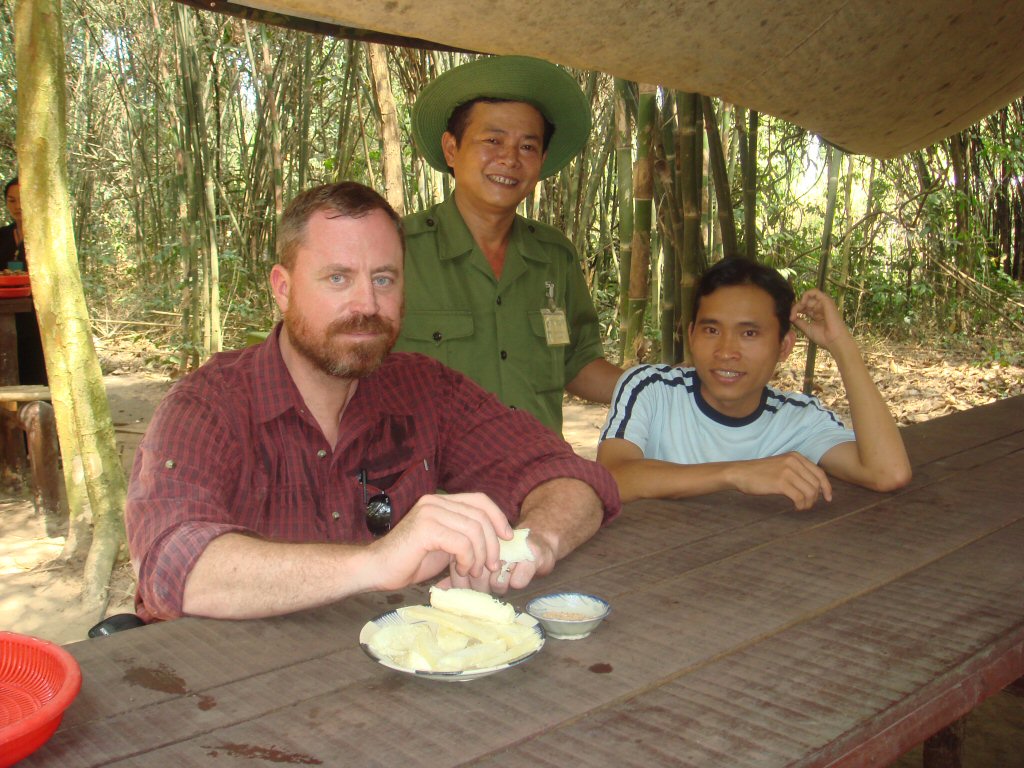 My Cu Chi tunnel guides and me enjoying tapioca plant rolled in a mixture of salt, sugar, and ground peanuts.
You wash it down with cups of bandan tea.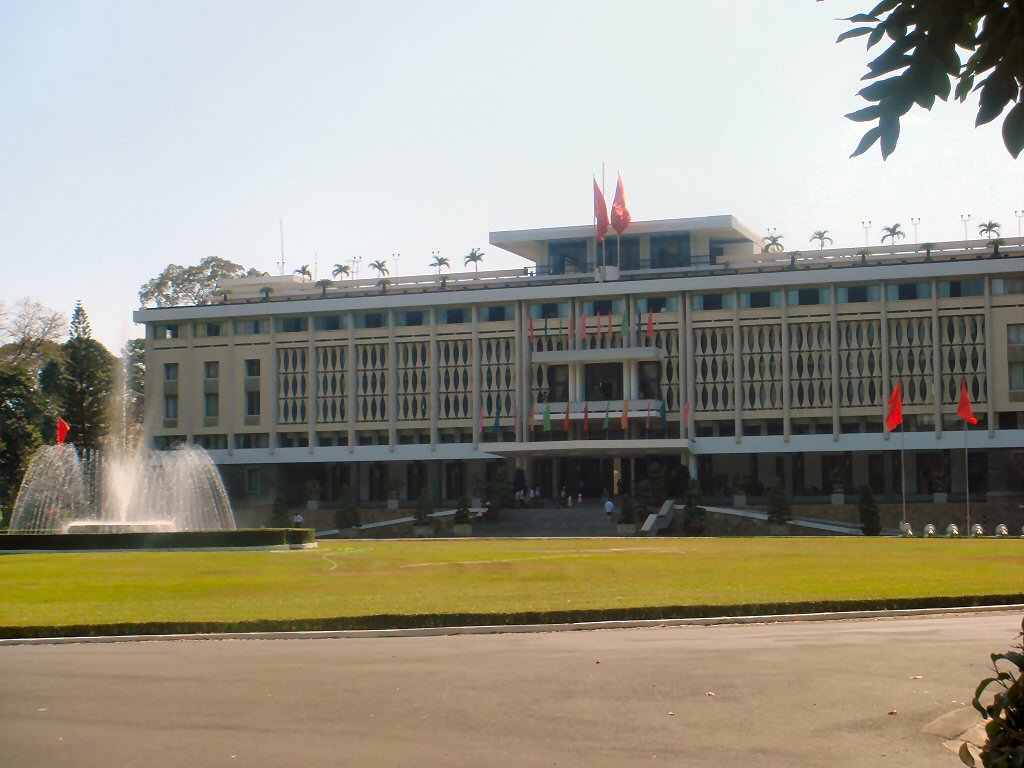 Independence Palace, formerly known as the Unification Palace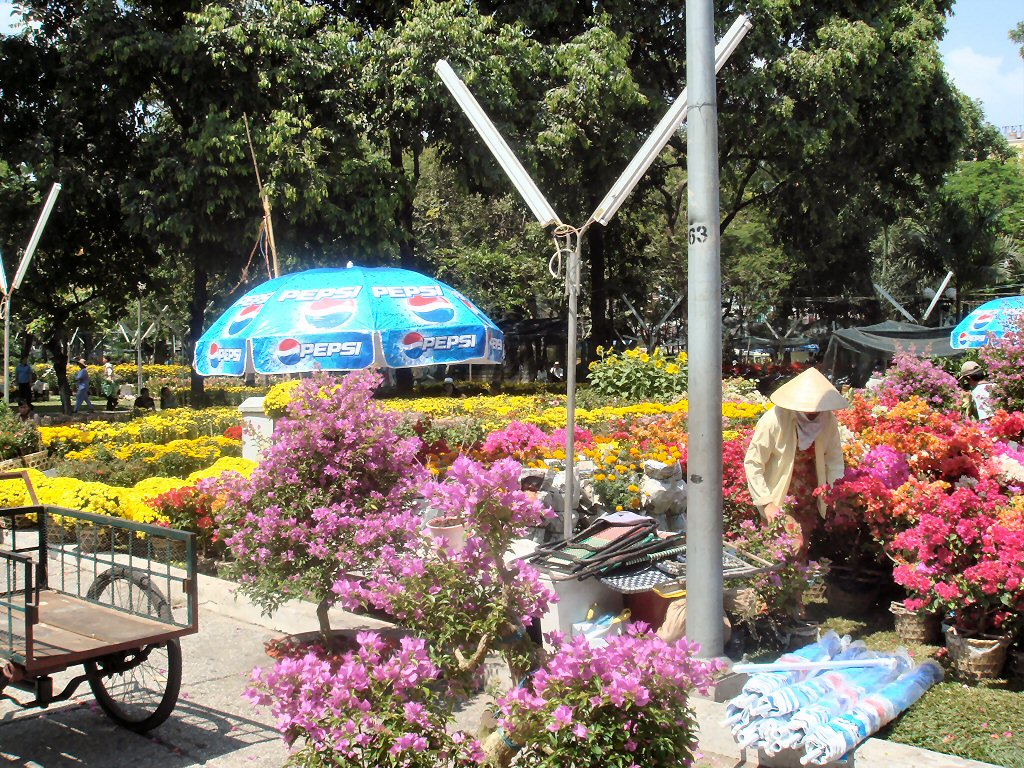 Another view of the flower market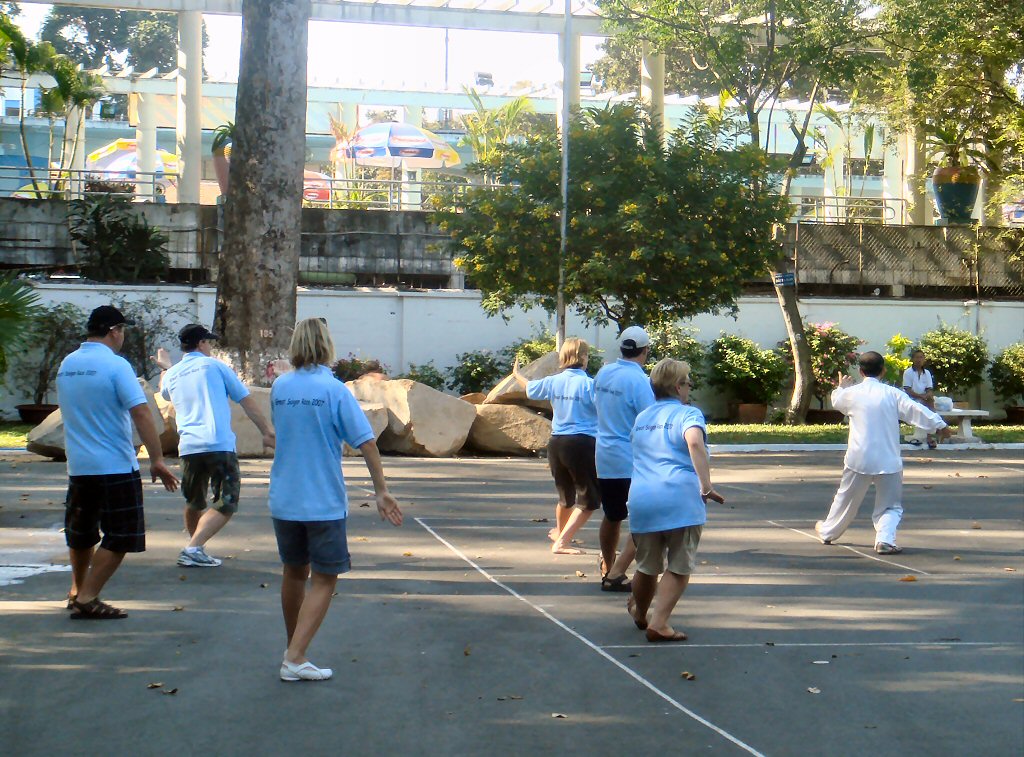 And, as usual, you don't have to look too hard to find some Americans acting strangely