| | | |
| --- | --- | --- |
| | Sudan | |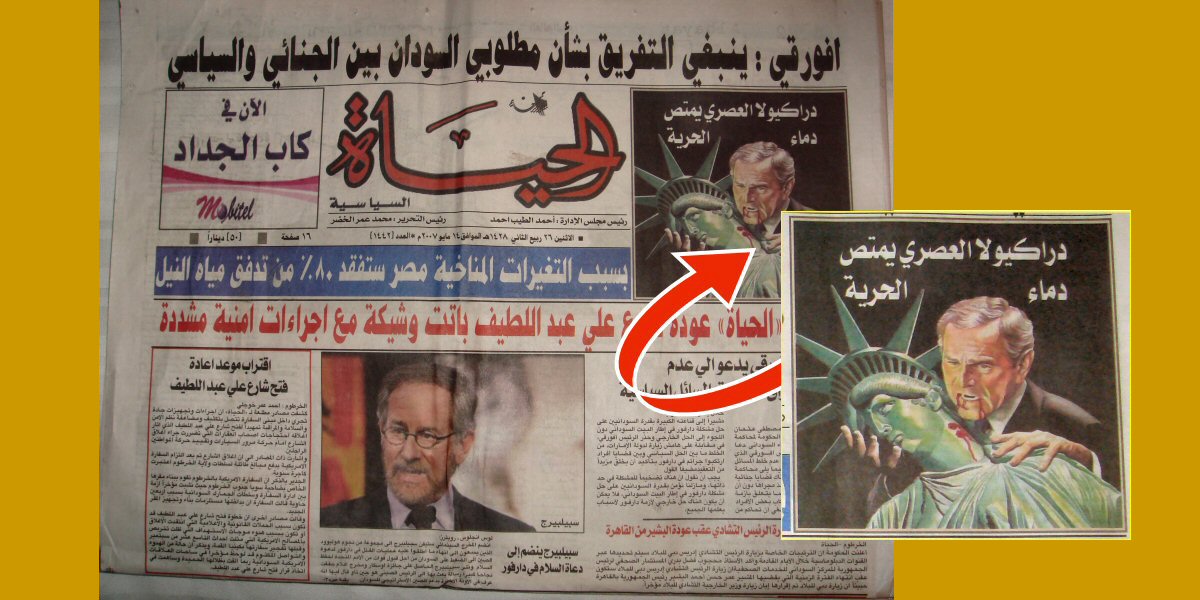 Welcome to Sudan, Yankee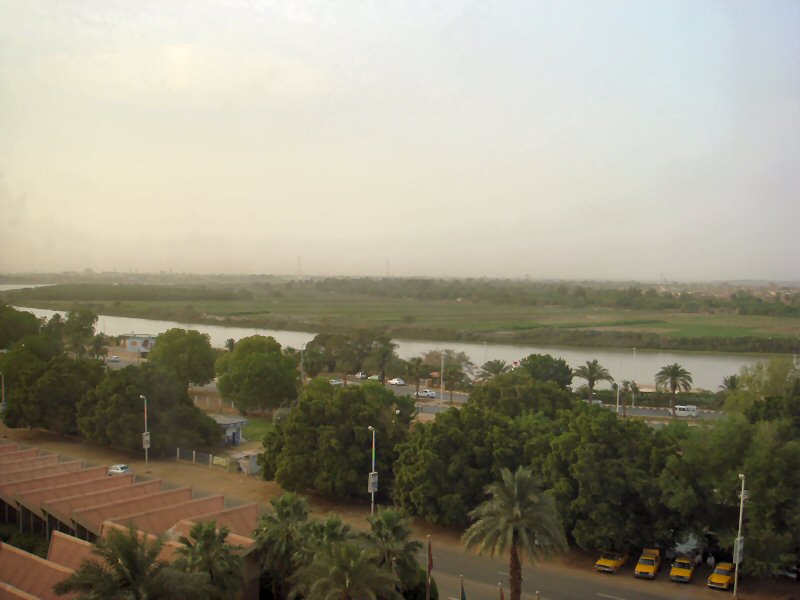 Photography is not permitted in Khartoum without a camera permit (which is next to impossible
to obtain), but this is the branch of the Nile River known as the Blue Nile in downtown Khartoum.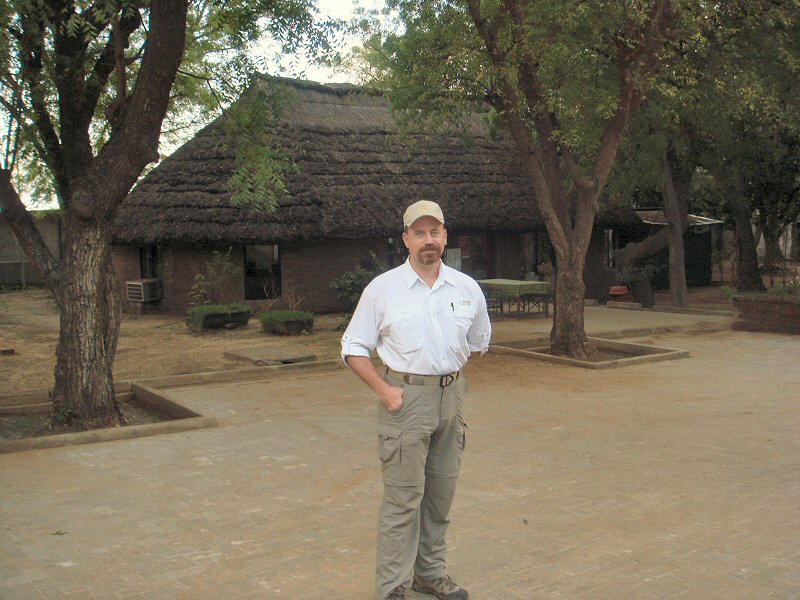 Southern Sudan, however, is OK with cameras - here's one of the better local eateries.
Grass roofed buildings are known locally as tucals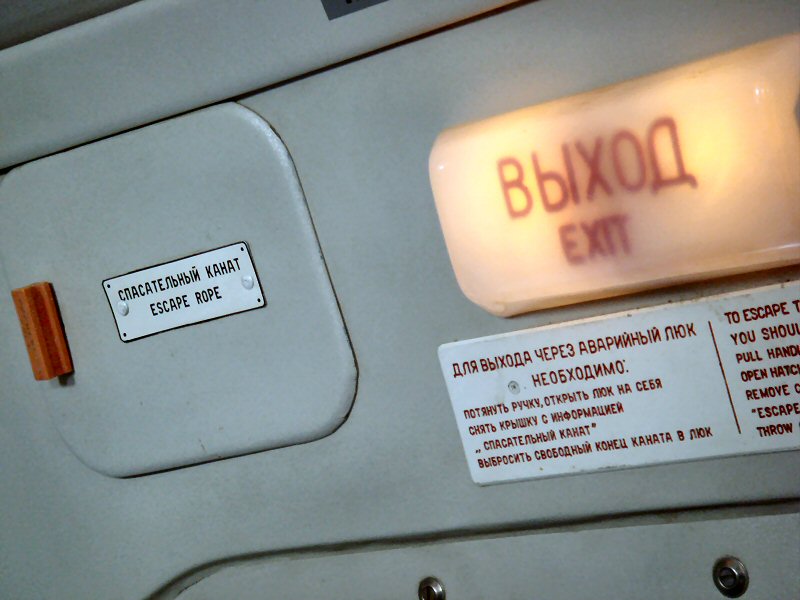 I never thought I would, but I finally found an airline that offers an even worse travel
experience than Southwest Airlines, although I had to go deep into war-torn Africa to do it.
Marsland Aviation (whose name is misspelled on its own web site) has a fleet of ancient
Tupolev Tu-134s - sort of the Russian version of a DC-9 - flying several domestic routes. The
instructions above the emergency exit are to open and discard the hatch, then toss the "escape rope"
out the opening and climb down. No slides, no ladders - just a rope. I also noticed that despite what
the safety briefing card says, there wasn't a life vest on board anywhere. But, the saving grace
is that if a decompression emergency arises the crew will "distribute oxygen" to each
passenger. Who trusts those flimsy looking oxygen masks anyway?! One other notably
charming feature - the exterior paint job was done with a brush. The NATO codename for the
Tu-134 is "Crusty" and travel insurance is not on offer.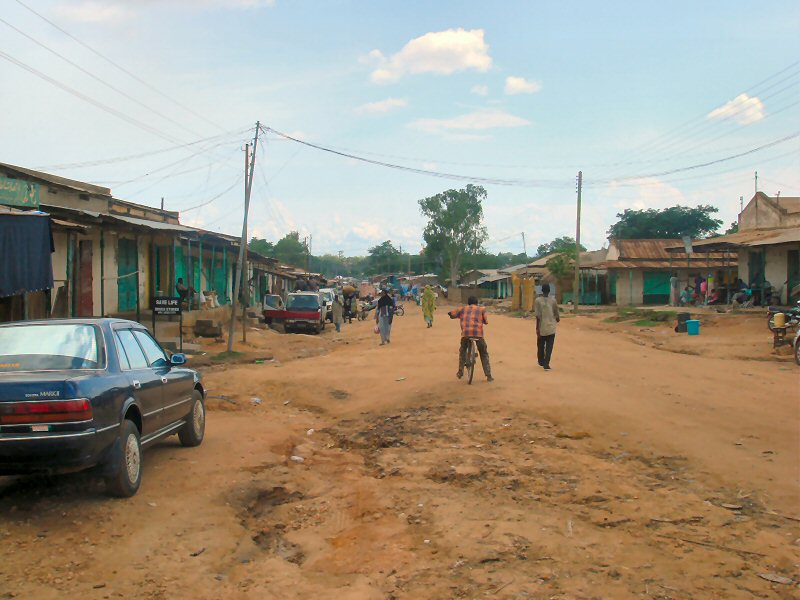 Dowtown Juba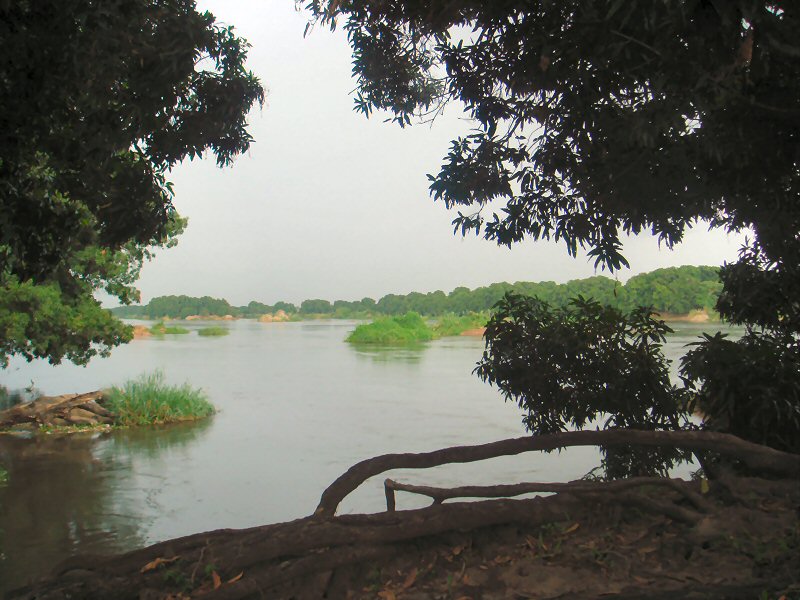 Nile River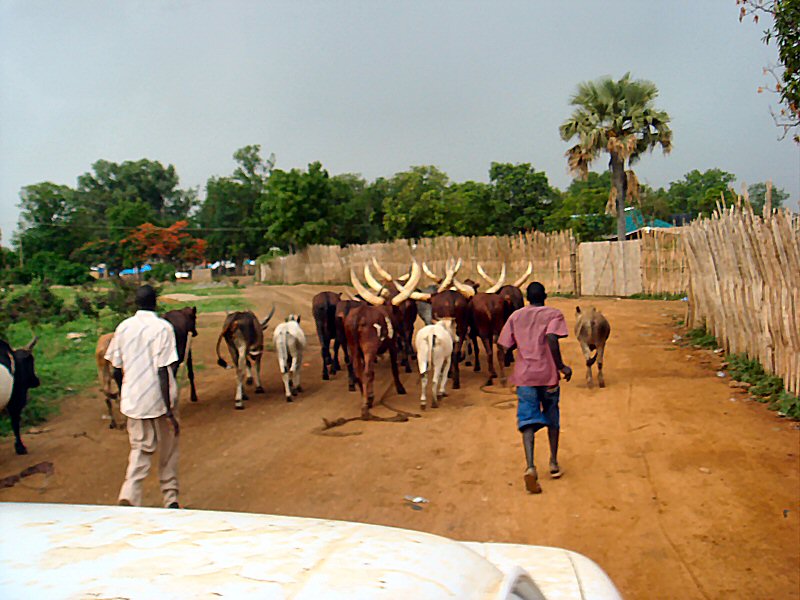 Cattle are a sign of wealth in many parts of Africa. They don't eat them; consider a large
herd as the Sudanese equivalent of your neighbor's Ferrari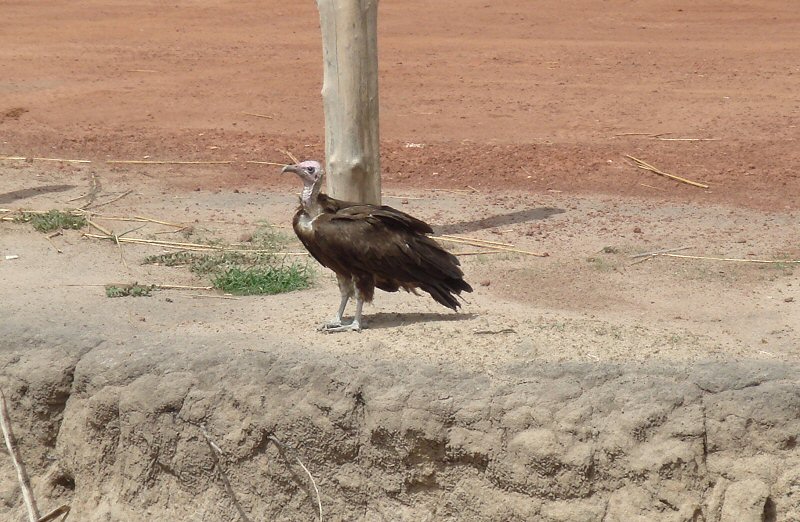 Unfortunately, most of Sudan's big game has been killed off by 20+ years of civil war, but
there are a few critters around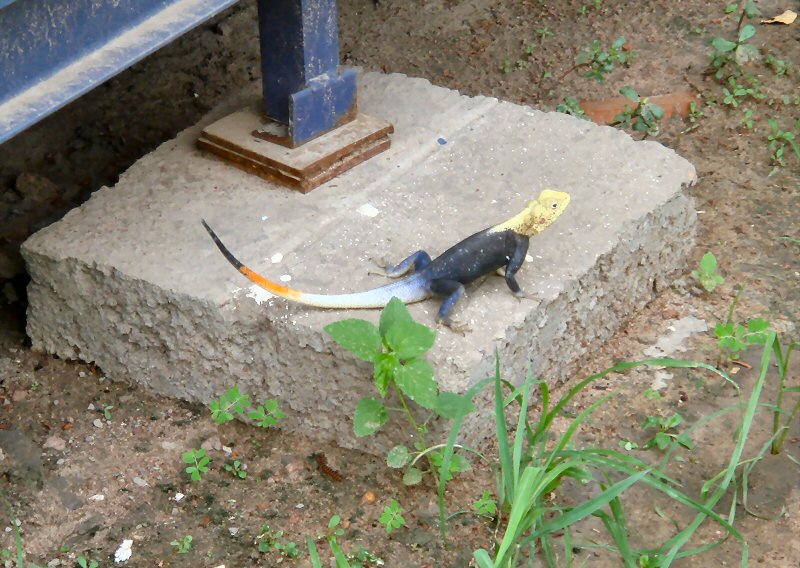 Known by the locals as a "pushup lizard" because of the way it bounces on its front legs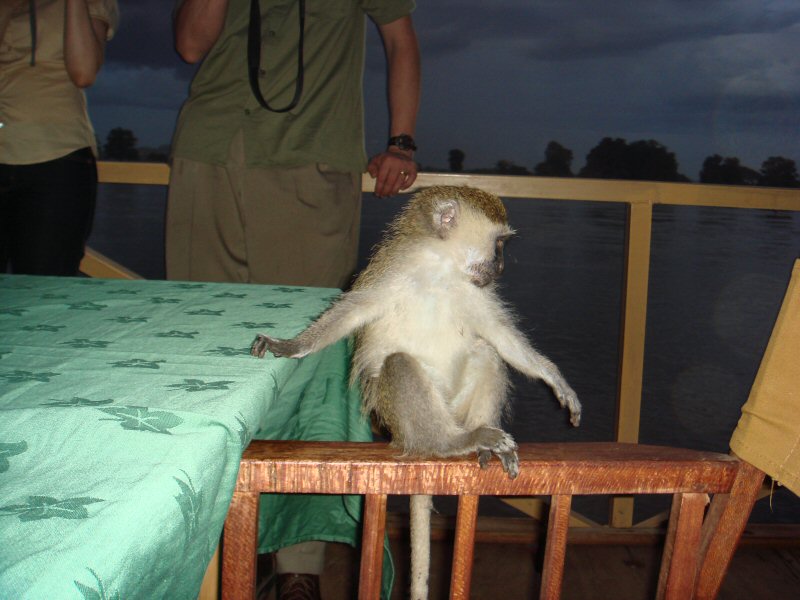 A local beggar visited my dinner table looking for a handout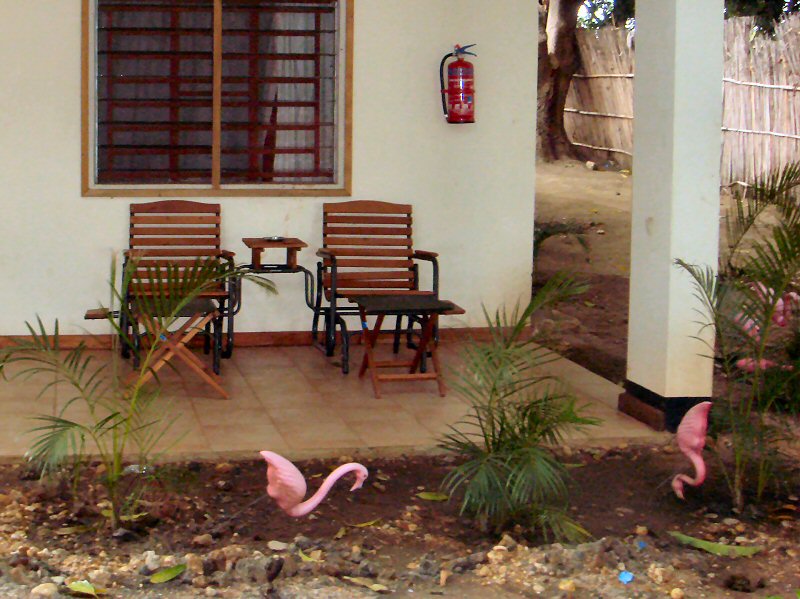 And these apparently migrated from some redneck's yard in Texas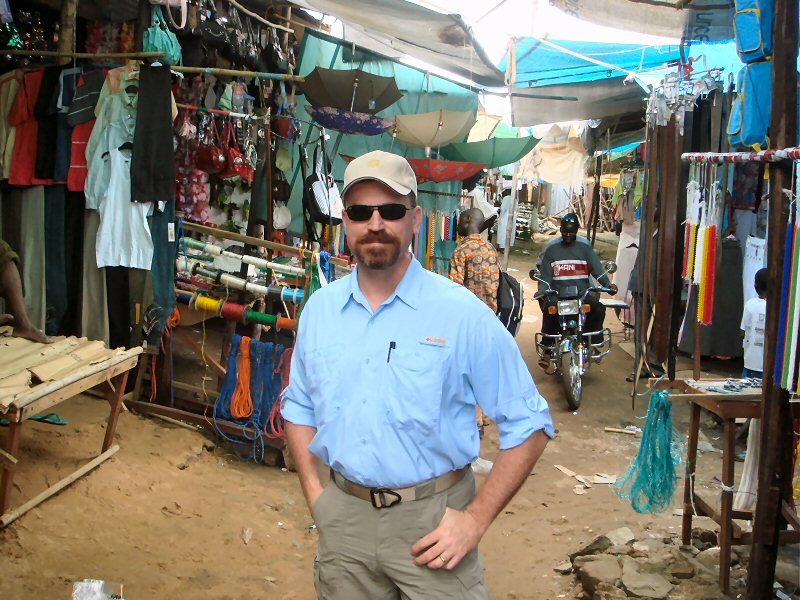 Juba marketplace
Juba beauty salon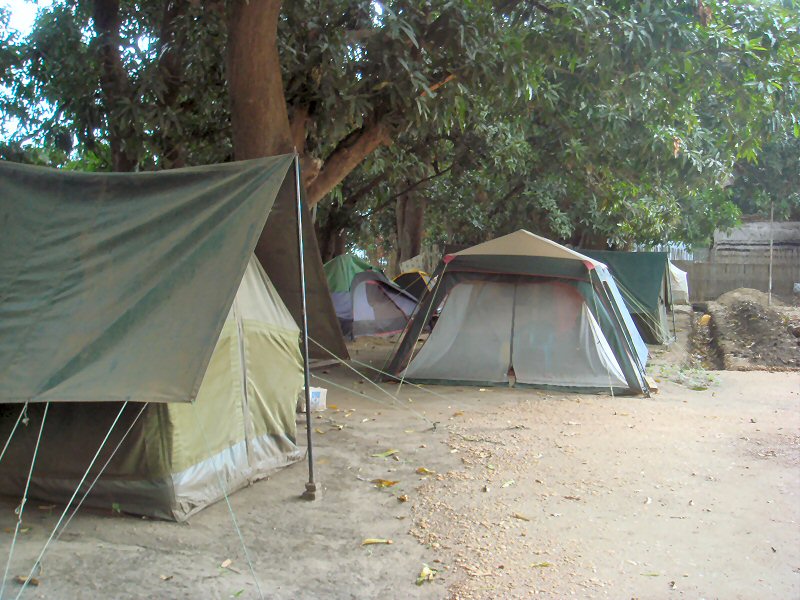 Not everyone in Juba is fortunate enough to have a tucal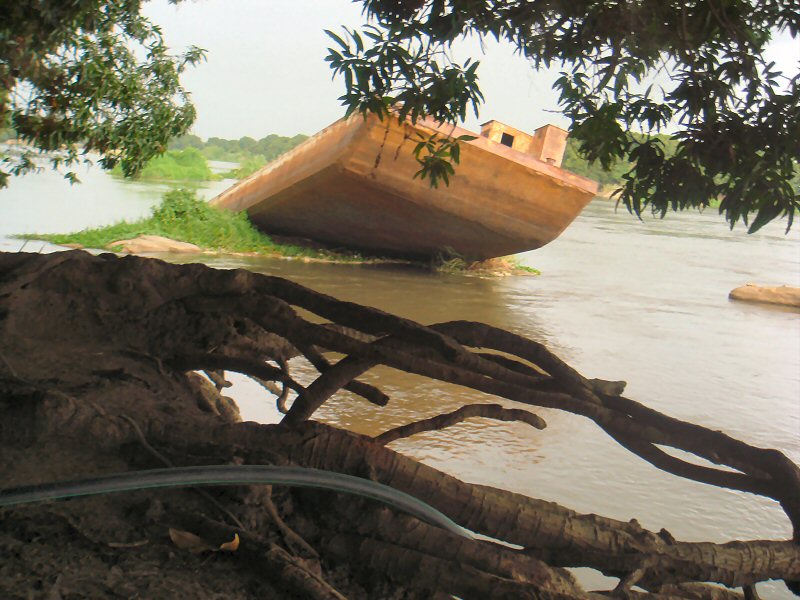 A war casualty aground in the Nile