| | | |
| --- | --- | --- |
| | Monuments & Statues 2 | |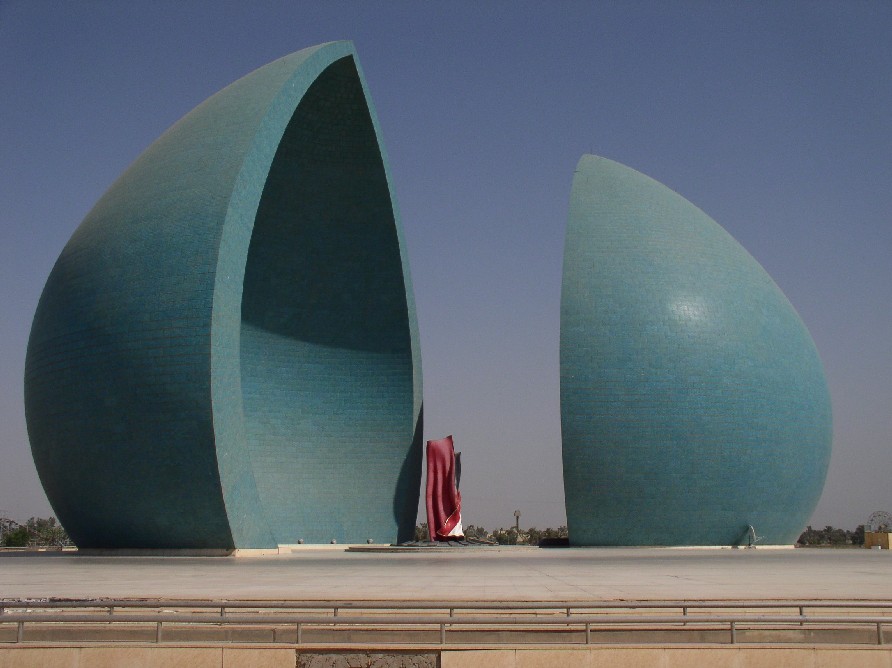 Saddam's martyrs monument, known as the Shaheed Monument, was built to honor the 1 million+
Iraqis killed in the eight year-long Iran-Iraq war. All the names of the dead soldiers are carved
into stone walls below ground level.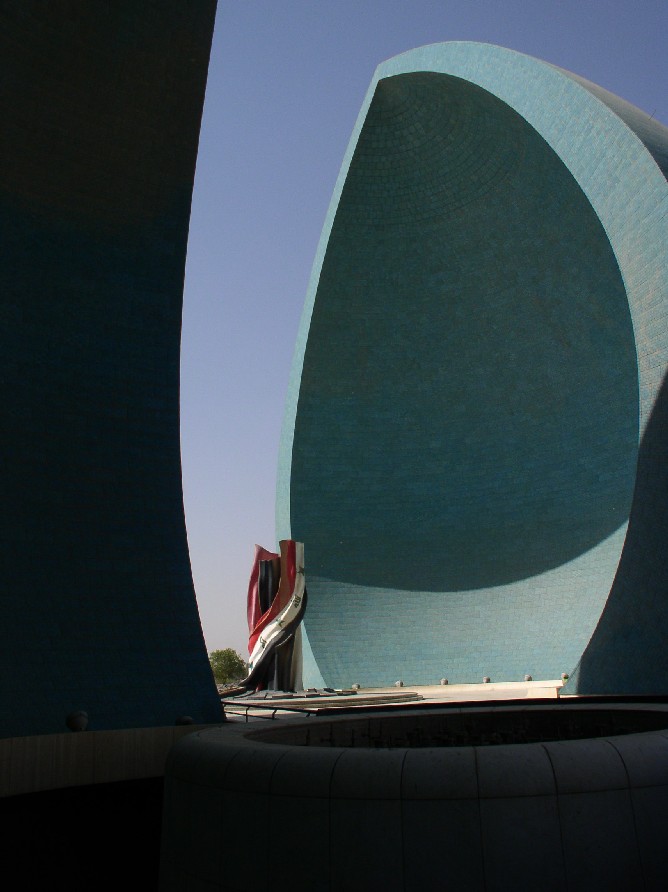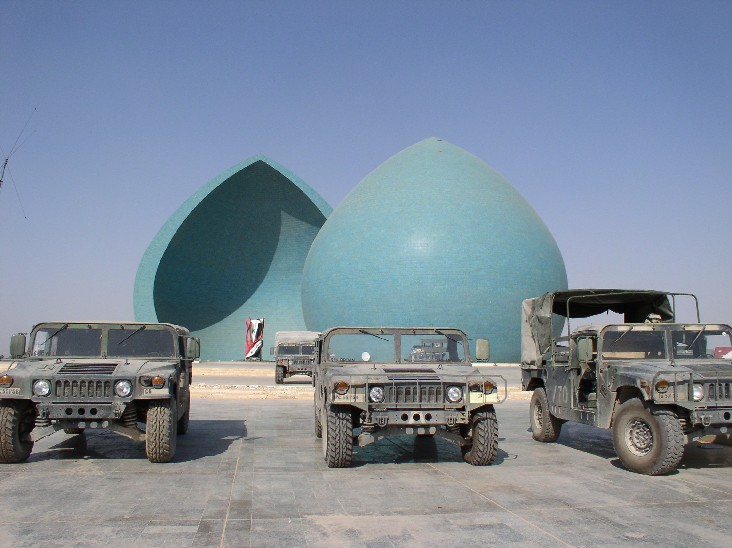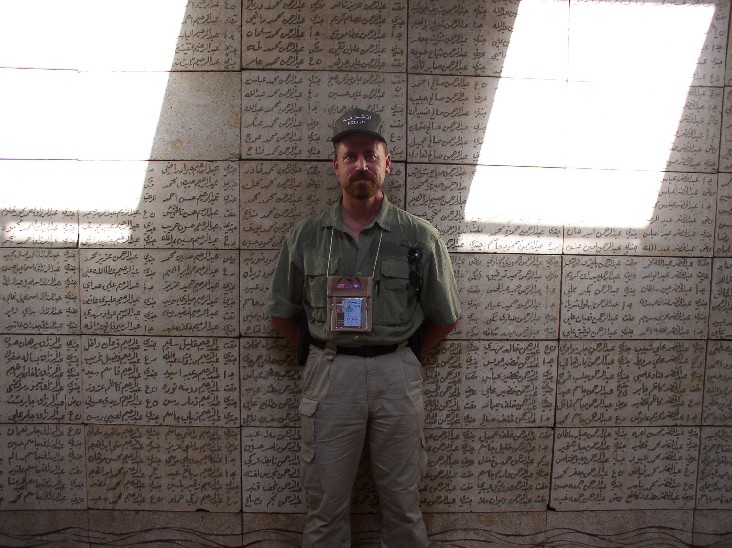 Just a few of the names.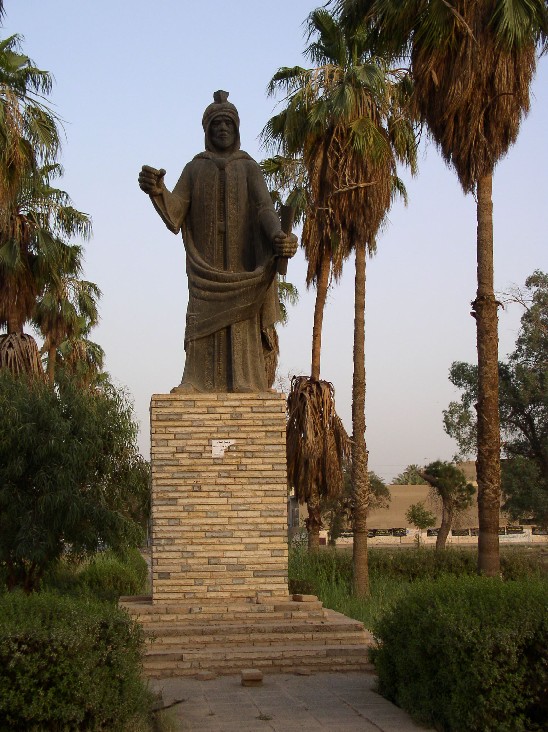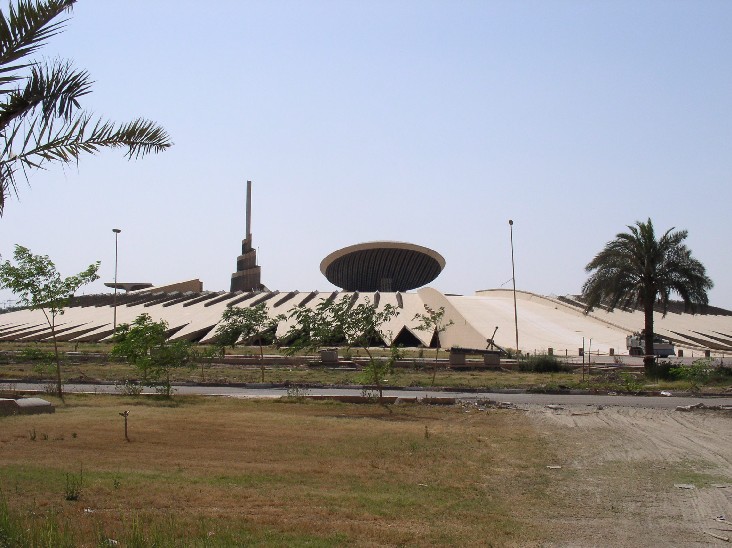 Tomb of the Unknown Soldier. This large circular structure resembles
a warrior's shield dropped on the ground after he has received a
fatal blow.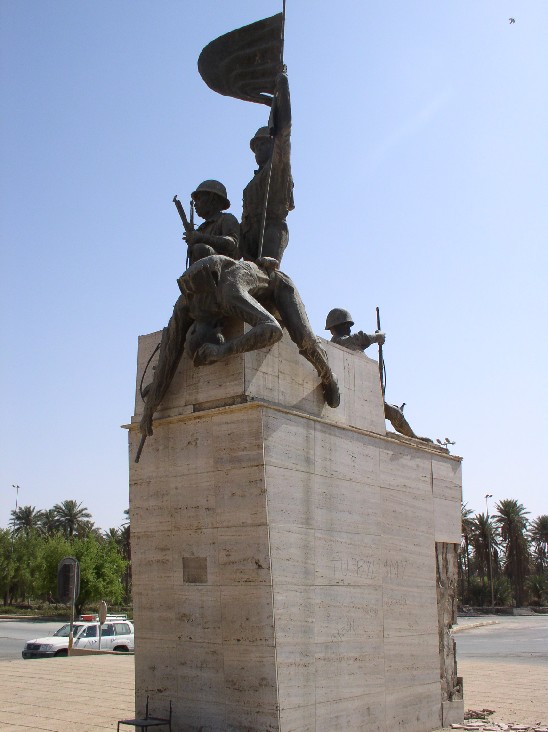 Tribute to Iraqi soldiers.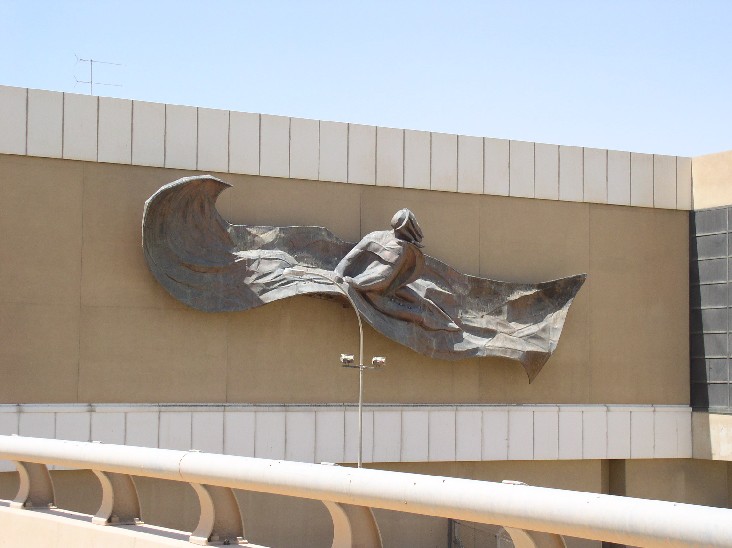 Sculpture at Baghdad International Airport.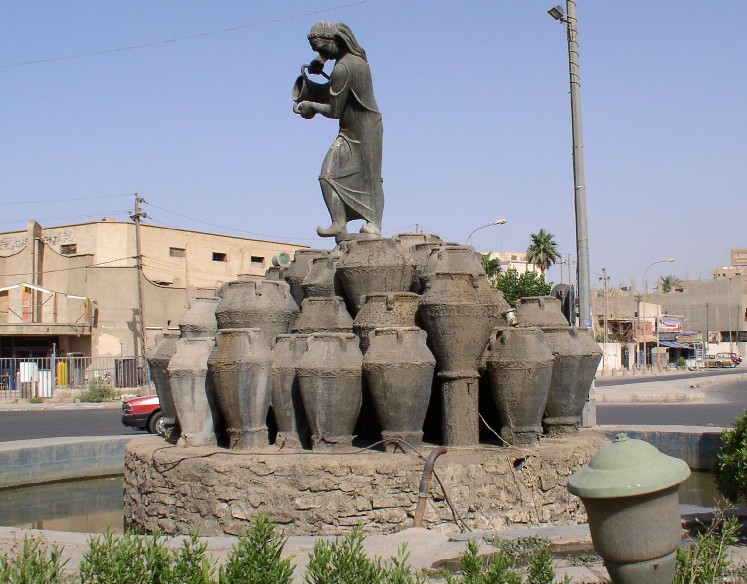 Ali Baba's wife pouring hot oil into the pots where the 40 thieves were hiding.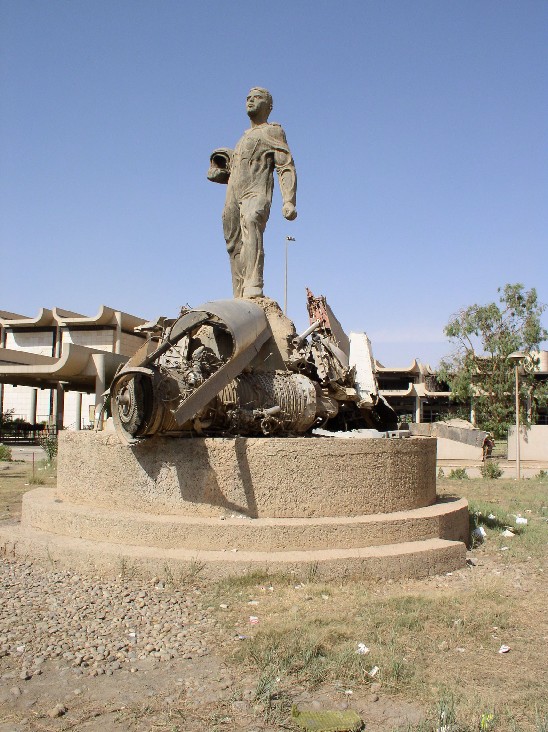 Tribute to Iraqi Air Force pilots who fought in Iran-Iraq war.
The conquered aircraft is an actual Iranian fighter jet shot down
in eastern Iraq. The building in the background was formerly
the Iraqi Air Force headquarters and served as a U.S. Embassy
in the 1960s.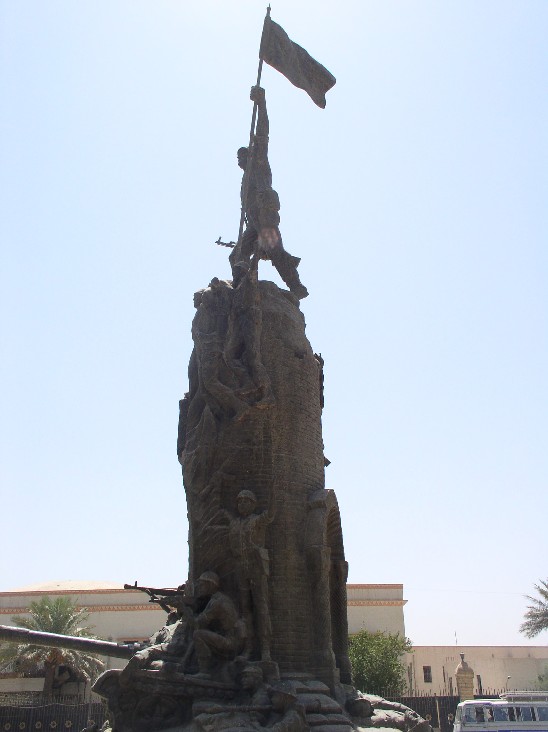 So much of Iraq's history is characterized by war and military
activity, that most of the monuments that don't honor
Saddam Hussain, are tributes to military heroes.